Preferred by Nature's Standard for Field Verification of Ecosystem Restoration will help you provide assurance to stakeholders on your restoration efforts. This global Standard focuses on the assessment of ecosystem restoration performance at the field level, in tropical, temperate and boreal biomes. 
Healthy ecosystems are key to human survival. According to the United Nations, worldwide ecosystem restoration must be undertaken at the immense scale of hundreds of millions of hectares to meet the Sustainable Development Goals (SDG) by 2030. 
With the rising relevance and actions towards restoration initiatives – such as the Bonn Challenge, the Aichi Targets, the New York Declaration on Forests, and the recently declared UN Decade for Restoration – there is increasing need from funders, investors or other stakeholders seeking to monitor the progress. Verification against the Standard allows project managers to communicate about the efforts and demonstrate resources are invested in the right direction, taking into account the social and environmental conditions of the restoration areas.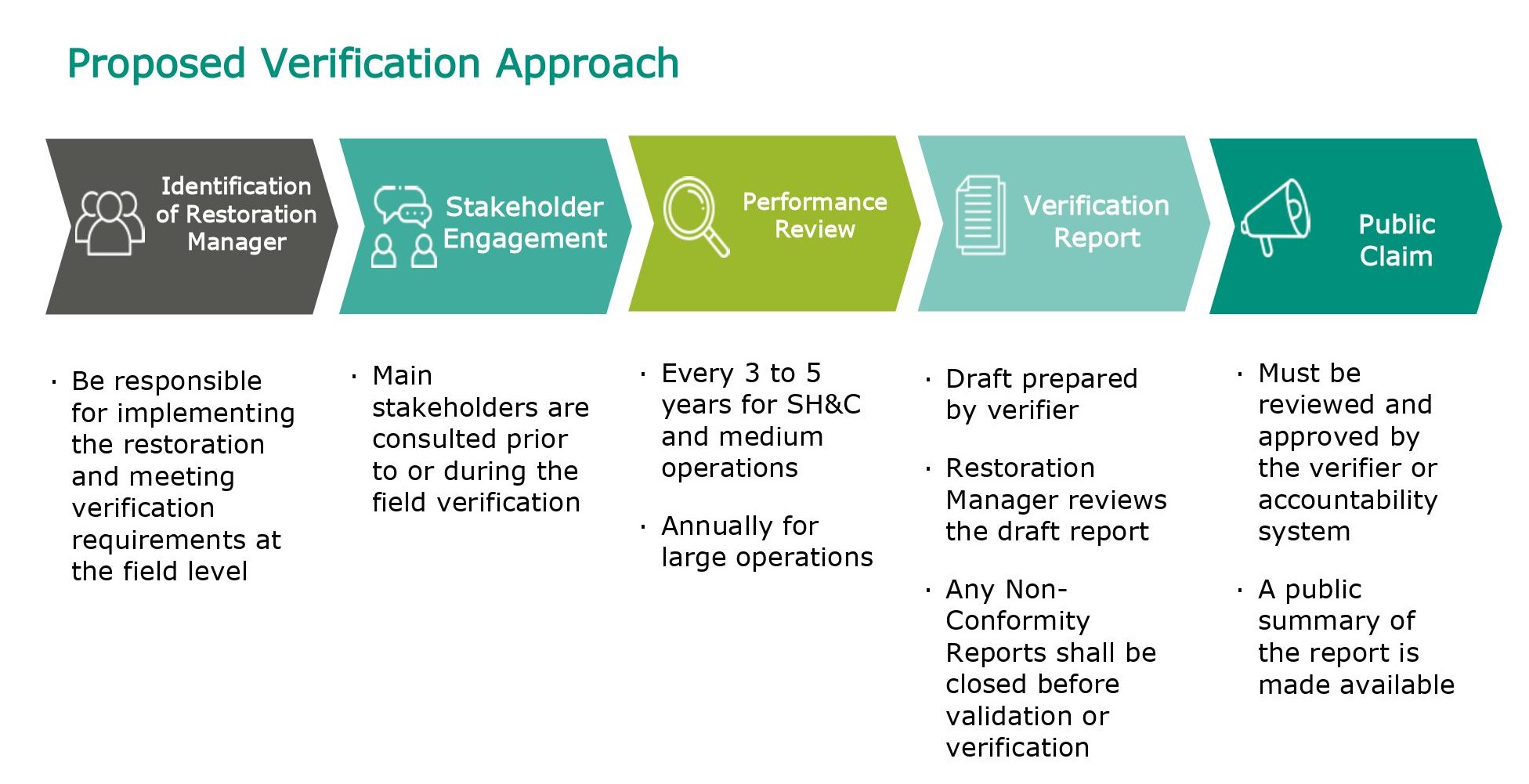 By combining technical, environmental, social and economic requirements, the Standard can guide you in your verification journey of field performance in implementing ecosystem restoration.