Sustainability Framework Programme
Share your thoughts to help shape the future of sustainability practices! We are inviting interested stakeholders to provide feedback on the revised version of the Sustainability Framework, now comprehensively aligned with the latest text of the EU Deforestation Regulation. Learn more here. 
Can a single tool cover all sustainability issues, from child labour, pesticides to deforestation, climate change and gender equality? Meet the Sustainability Framework. This universal framework has been designed to ensure big and small companies can optimise their positive impact.  
Whether you are a small-scale forest operator beginning your sustainability journey or a large manufacturer sourcing leading commodities from around the world, the Sustainability Framework is a building block for continuous improvement. 
While it works as a single universal framework, it can be tailored to each commodity, enabling relevant and focused application. The framework is developed for a risk-based approach focusing the evaluation on critical sustainability issues for the specific commodity in the specific region and considering the scale of the activities.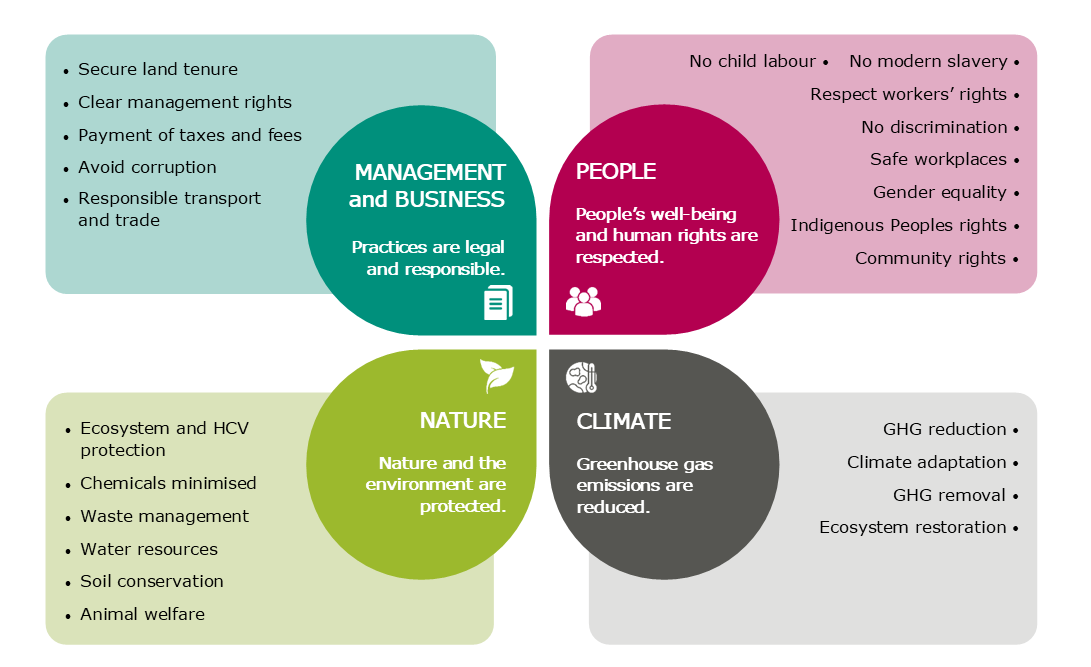 The Sustainability Framework is inspired by several existing sustainability schemes as well as the UN Sustainable Development Goals (SDGs). It has also been revised to be fully aligned with the EU Deforestation Regulation (EUDR).