Looking for 360° sustainability?
Meet the Sustainability Framework
We have created a universal framework to ensure big and small companies can optimise their positive impact.  
Is it possible to create a single tool to cover all sustainability issues from child labour, pesticides and living wages, to deforestation, climate change and gender balance?  
We believe so. Our experienced team has spent nearly a decade developing The Sustainability Framework - a universal tool applicable to all commodities worldwide and suitable for both large and small companies seriously committed to sustainable business practices. While it works as a single universal framework, it can be tailored to each commodity, enabling relevant and focused application.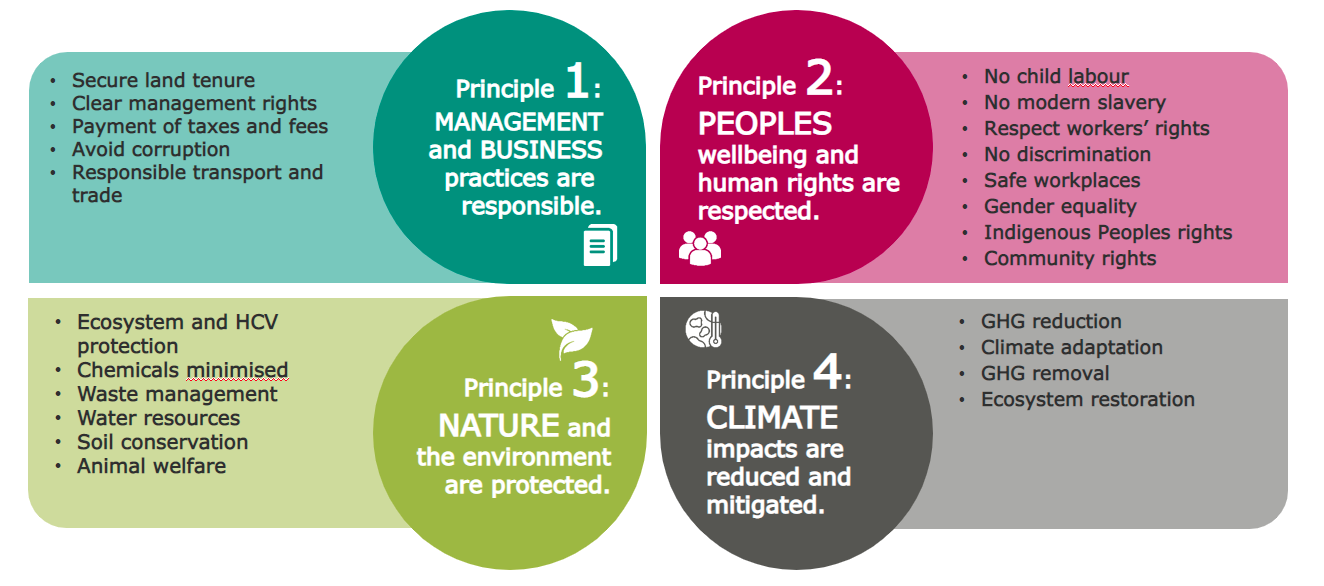 What's in the box?  
The framework is developed for a risk-based approach focusing the evaluation on critical sustainability issues for the specific commodity in the specific region and considering the scale of the activities.   

It consists of 4 principles and 25 criteria addressing core aspects to be considered before claiming something is sustainable. Each criterion contains a list of indicators. 

The framework is inspired by several existing sustainability schemes as well as the UN Sustainable Development Goals (SDGs) 

Fully aligned with the EU proposal for deforestation-free products
       Find all the documents related to the Sustainability Framework here