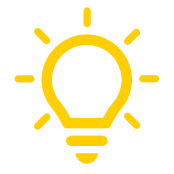 Preferred by Nature has been organising a series of events, both online and in-person, to dive deeper into the EUDR requirements and how companies can comply with them. Interested in taking part? Leave your details here and we will send you an update once registrations are open. 
Jump to a specific section here:
What is the EUDR?
On 6 December 2022, the EU reached an agreement on a new law to prevent companies from placing commodities linked with deforestation and forest degradation, onto the EU market, or exporting them from the EU. 
Deforestation and forest degradation are important drivers of climate change and biodiversity loss – two key environmental challenges of our time. 
The Food and Agriculture Organization of the United Nations (FAO) estimates that 420 million hectares of forest were lost to deforestation between 1990 and 2020.
In terms of net area loss, the FAO estimates that the world lost around 178 million hectares of forest cover in the same time period – which is an area triple the size of France. 
The Intergovernmental Panel on Climate Change (IPCC) estimates that 23% of total anthropogenic greenhouse gas emissions come from agriculture, forestry and other land uses. 
About 11% of overall emissions are from forestry and other land use, mostly deforestation, while the remaining 12% are direct emissions from agricultural production such as livestock and fertilisers. 
By promoting the consumption of deforestation-free products and reducing the EU's impact on global forests, the new EU Deforestation Regulation (EUDR) is intended to bring down greenhouse gas emissions resulting from deforestation and assist in the fight against global biodiversity loss. 
>>Click here to access the European Commission's FAQ on the Deforestation Regulation. 
Commodities and products covered 
The new regulation sets mandatory due diligence rules for Operators – organisations which place specific commodities or products on the EU market or export them from the EU – that are associated with deforestation and forest degradation. The law has initially included 7 commodities within the scope of the EU regulation: soy, cattle, palm oil, wood, cocoa, coffee and rubber. 
Within each commodity, the regulation defines which products are included within the scope of the law, according to a list of EU customs codes. The list (found in an Annex to the regulation) also includes some derived products such as leather, chocolate and furniture. 
By default, this means that any product or commodity imported or exported under a different Customs Code would be considered to be exempt from the regulation. 
Prohibitions
Products of the commodities included in the regulation may only be placed on, or exported from, the EU market if:
they are deforestation-free,
have been produced in accordance with the relevant legislation of the country of production,
are covered by a due diligence statement. 
The regulation provides a cut-off date for deforestation (and forest degradation) to occur of 31 December 2020. In other words, commodities shall not have been produced on land that has been subject to deforestation (or forest degradation) after 31 December 2020.
Due diligence requirements
A key requirement is the obligation for Operators to implement a due diligence system to avoid sourcing of commodities or products which are not deforestation-free or have not been produced in accordance with the relevant legislation of the country of production.
Companies that place relevant commodities on, or export them from, the EU market, ('Operators' according to the regulation) are obliged to implement this due diligence system, conducting risk assessments and mitigating any risks which are not negligible, before placing on the EU market or exporting. 
Operators are required to publicly report as widely as possible on an annual basis, including online, on their due diligence systems and the steps they have taken to ensure compliance with their obligations. 
Companies described as 'Traders' in the regulation (those trading goods which are already placed on the EU market), are responsible for storing and sharing information (with national Competent Authorities, upon request) on their supply chains. However, large Traders – those which are not Small to Medium-sized Enterprises (SMEs) – will also be required to conduct due diligence. This is due to their scale of influence in supply chains. 
Strong traceability & transparency obligations 
The regulation sets out an obligation on Operators to obtain geo-localisation coordinates  (latitude and longitude of all plots of land) from where the commodities or products were produced, or harvested in the case of wood-products - as well as the date or time range of production.
Coordination of enforcement activities 
A new development in the regulation is that the European Commission will develop a central database of risk assessments or 'country benchmarks'. This benchmarking system will categorise nations as posing a low, standard or high risk of commodities or products being associated with deforestation, to aid with due diligence and control. 
Operators sourcing from countries that the Commission has designated as 'low-risk' will be allowed to conduct 'simplified due diligence', which means that they will be dispensed from carrying out the second and third steps of the due diligence process, i.e., risk assessment and risk mitigation. However, Operators will still be required to conduct the first step of due diligence - collecting information on their supply chains. This includes obtaining geo-localisation information on forest/farm production plots.
Obligations for national authorities to enforce the regulation and carry out checks will also vary according to the level of risk assigned to the countries of production. This means enhanced monitoring for high-risk countries and reduced for low-risk countries.
Additionally, a central information system will also be developed to receive and record Operators' due diligence statements, which will accompany applications for customs clearance. This system will be accessible to national and customs authorities about operators and traders active in the EU, and is likely to include a series of functionalities such as: allowing the registration of operators; uploading and linking of due diligence statements with customs declarations, as well as permitting the risk profiling of operators and relevant commodities/products for the purpose of identifying high risk consignments. 
How can we support you?
Since the proposal for this regulation was announced in November 2021, Preferred by Nature has been following the development process closely. Backed by our years of experience in timber legality and working with a range of commodities in relation to sustainable sourcing and production, we are improving and updating our range of due diligence tools and other resources to support businesses and affected stakeholders in complying with the EUDR.
>> Download
Preferred by Nature's Sourcing Hub
To date, Preferred by Nature has evaluated the legality risks of sourcing timber, palm oil, soy, biomass and beef in over 70 countries. These risk assessments help companies to identify and mitigate risks when sourcing these commodities, and will also assist them in carrying out the due diligence as required by the new deforestation regulation. Preferred by Nature plans to update the risk information to fully cover the requirements of the EUDR. Our risk assessments, tools and other information are available for free on the
Sourcing Hub
.
Sustainability Framework
Preferred by Nature has revised the
Sustainability Framework
to address the requirements of the EUDR. The Framework is a universal set of principles and criteria that represent the core aspects of sustainability across all commodities and supply chains. The Sustainability Framework serves as a valuable tool to support companies' efforts on their path from legal compliance to best practices. It allows verification of land use and manufacturing practices and can serve as a comprehensive tool for verification of the due diligence system relevant to companies' sourcing of products they wish to ensure are sustainable.
Tailored sustainability services
Preferred by Nature supports organisations to meet their sustainability and sourcing challenges in line with market and regulatory requirements, such as those of the new EU Deforestation Regulation. Our
bespoke services
help companies throughout their sustainable sourcing journeys, from setting commitments to reporting and disclosure, as well as the design and implementation robust due diligence systems for deforestation-free and sustainable sourcing. Our activities span the whole commodity supply chain - from production to consumption - and include capacity building, benchmarking, system support and development, risk assessments and external verification and supply chain engagement.
For more information, please contact: 
David Hadley
Regulatory Impact Programme Director - Preferred by Nature 
dhadley@preferredbynature.org
---
EUDR news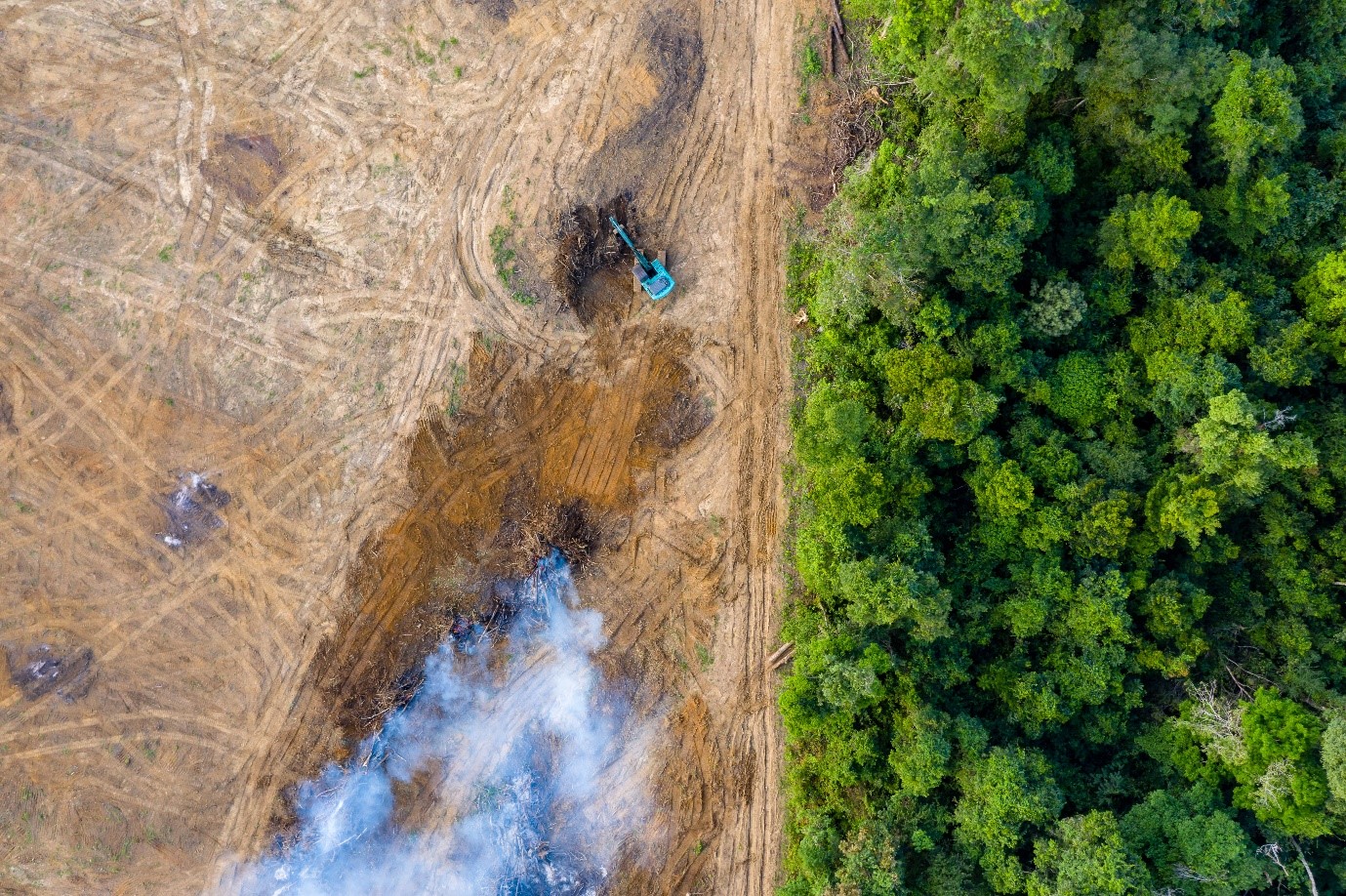 New EU law on deforestation – hope for forests, a game changer for companies
The EU finally reached an agreement on a new historic law to prevent companies from selling commodities linked with deforestation and forest degradation around the world on the EU market.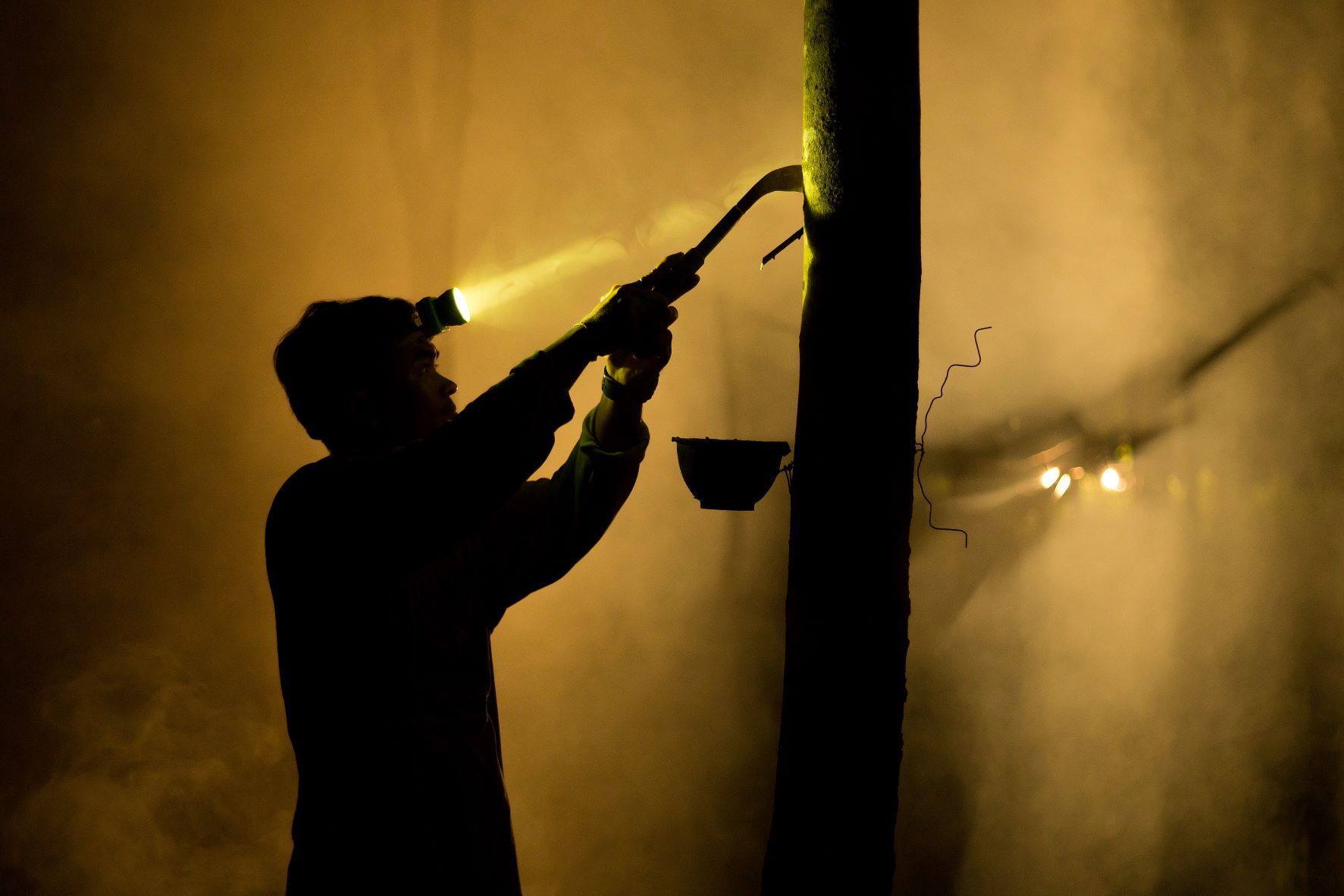 Natural rubber now included in landmark EU law to halt deforestation
The EU enacted the EU Deforestation Regulation (EUDR) to prevent the import of products associated with deforestation and forest degradation. The original draft did not include natural rubber in the scope of the regulation.
---
EUDR videos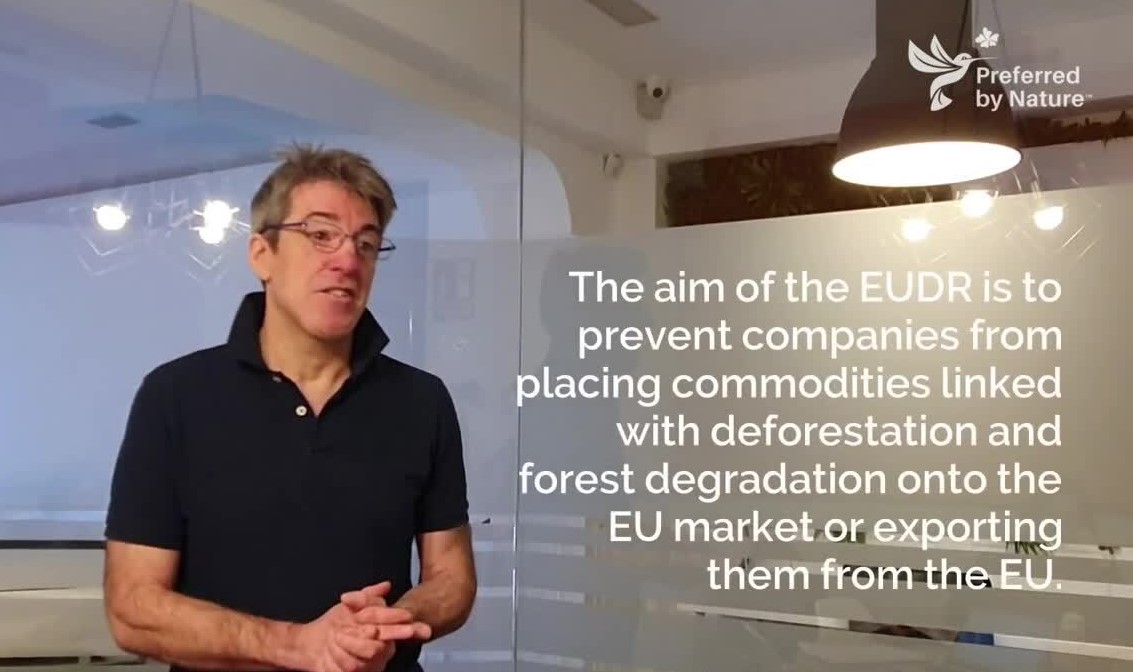 EU Deforestation Regulation - An overview
Still unsure of what EUDR is all about? Watch this overview video explained by our expert, David Hadley, Preferred by Nature's Regulatory Impact Programme Director.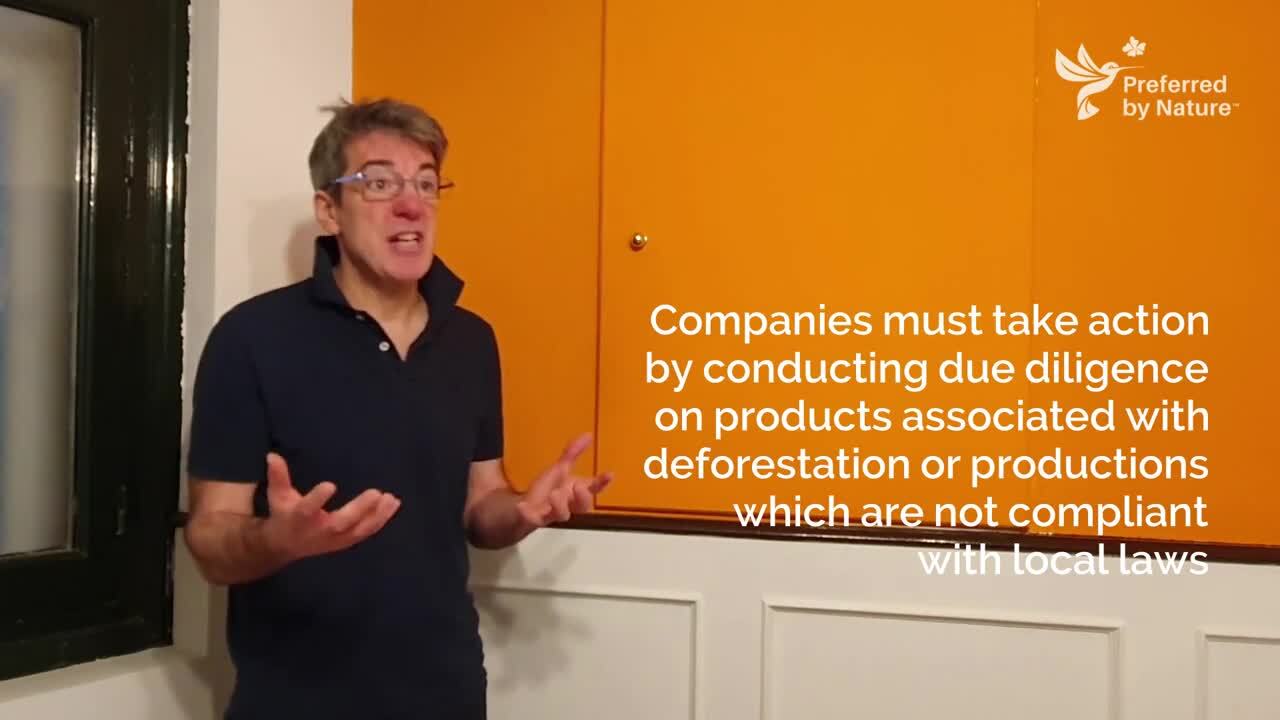 Differences between EU Timber Regulation and EU Deforestation Regulation
One of the key differences is that there is now an expanded scope of products. Hear more from David Hadley as he breaks down several other differences between the EUTR and the EUDR that companies should be aware of.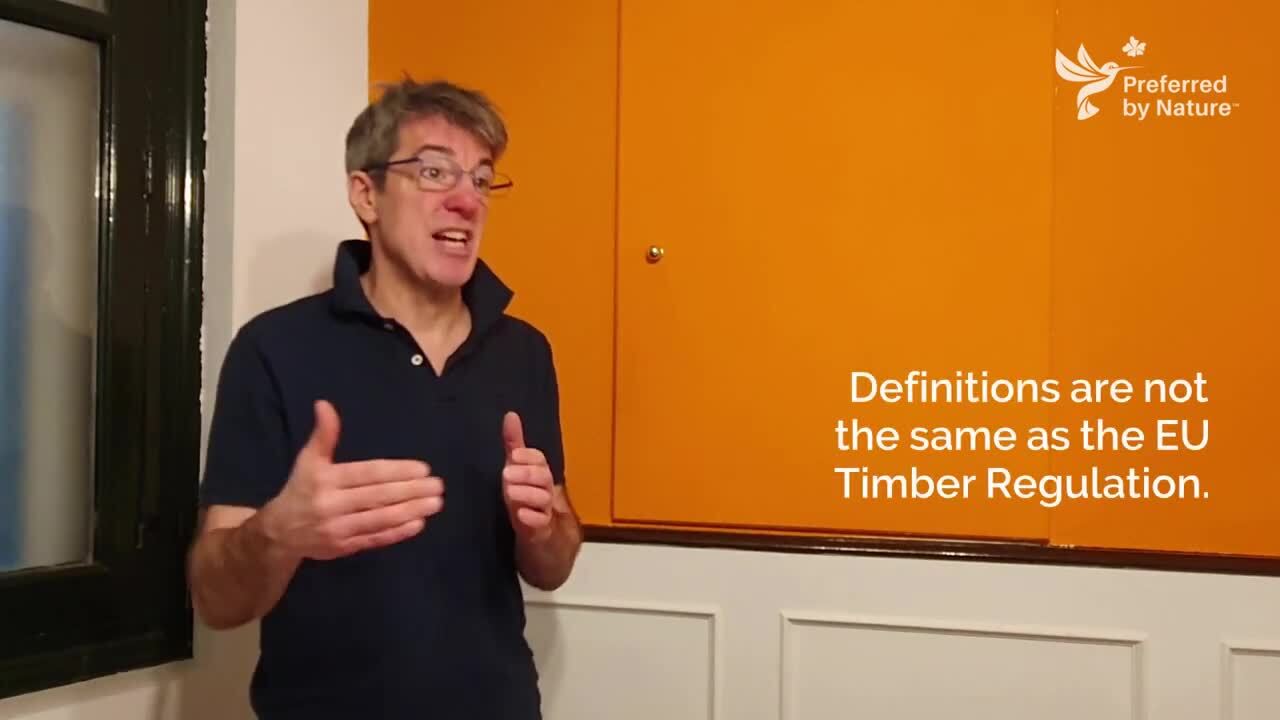 From EUTR to EUDR: What should companies do to prepare for compliance?
David Hadley suggests to first ensure whether your business falls under the 'Operator' or 'Trader' category in the new regulation, as the definitions are not the same as the EUTR.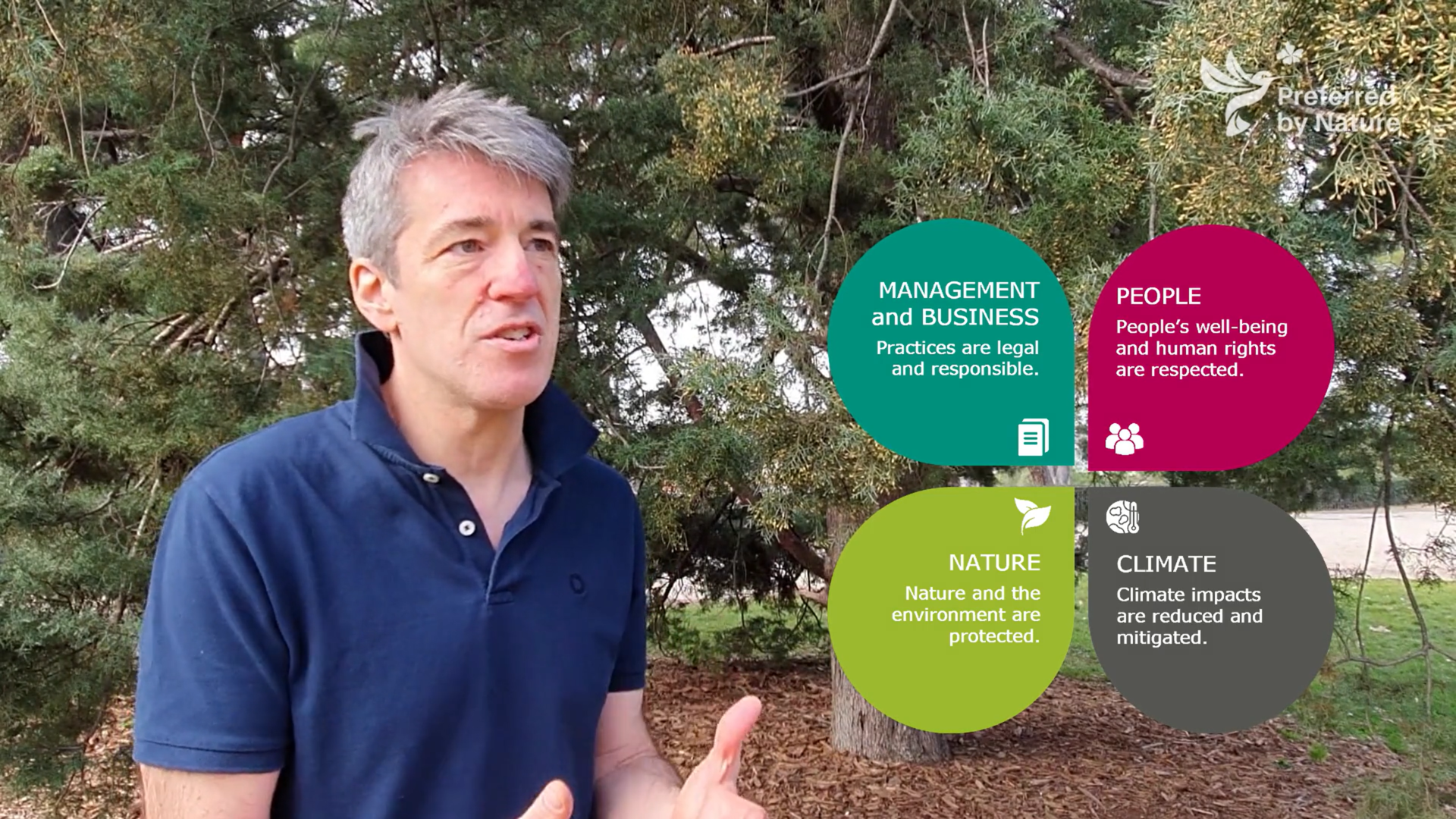 How the Sustainability Framework can support compliance with the EU Deforestation Regulation
Preparing for your company to meet the EU Deforestation Regulation (EUDR) requirements? Learn how Preferred by Nature's Sustainability Framework can help. The Framework can be used at any stage of the supply chain, from forest/farm to retailer, to drive positive change towards sustainability. 
---
Events
Past webinars - Recordings
---
EUDR at a glance