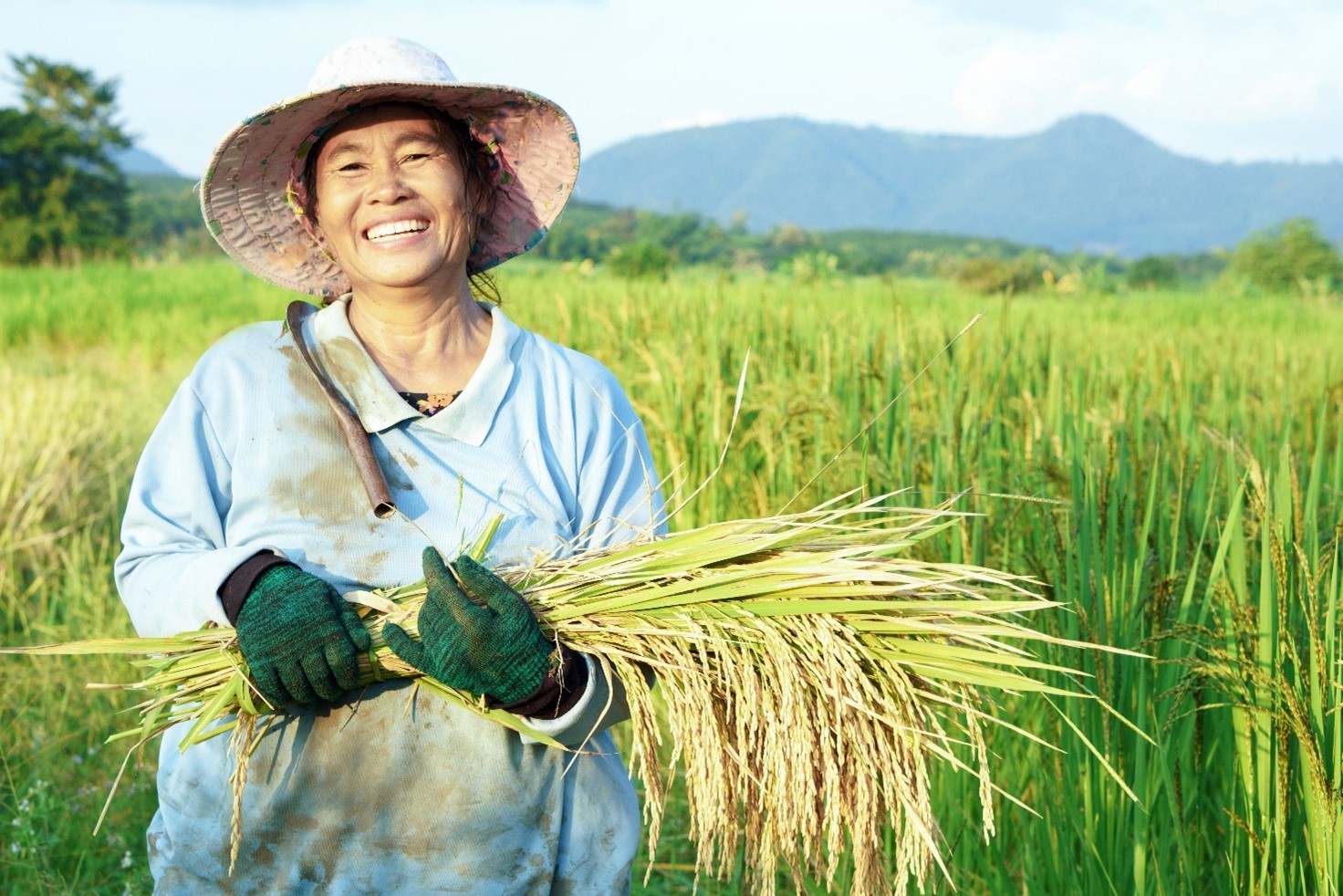 Rice is the staple food for more than half of the world's population. Asia alone accounts for 90% of the consumption. But this popular food comes with a high price for nature, climate and the environment. 
The problem
Most of the rice production uses high chemical inputs that damage the soil and water in the rice fields. It takes, on average, around 1,500 litres of water to produce just 1kg of rice in an irrigated lowland production system – the type of system used by most rice farmers in Java, Indonesia. 
This massive water use reduces freshwater availability for human consumption and aquatic ecosystems, and other uses, contributing to increasing frequency and severity of water conflicts. 
On top of that, the most common practices for rice cultivation include overuse of agrochemicals, that will further degrade water quality, ecosystem integrity and human health.
Rice producers are already now amongst the most vulnerable for the impact of climate change: drought, floods, high temperatures, raising sea levels are direct threats to their livelihoods. 
In addition, an unfortunate cycle exists where increased chemical use to maintain crop yield leads to higher production costs, thus resulting in rice production being less attractive to farmers, and a growing number of farmers are choosing to leave agriculture to move to urban areas.
As rice remains a low-priced crop, producers in Central Java lack incentive to adopt more sustainable practices, compounding environmental stresses and often trapping producers in poverty.
The solution
By giving smallholder farmers access to practical information to help them understand and implement sustainable practices best suited to their context and understanding how it can directly benefit their livelihoods, rice could be grown more efficiently – reducing unnecessary water, agrochemicals, and other input. Thus, the farmers in Java could produce at lower cost, increase net income, protect their health, while also reducing the environmental footprint of rice cultivation. 
Seeing is believing 
In partnership with Rikolto and funded by CISU / DANIDA, this project involves creating a demonstration plot in 3 regions of Central Java, where farmers can see for themselves what the reduced input methods can do. 
A total of 30 farmers will receive training on the methods, and they will each train another 70 farmers, thus reaching a total of 300 farmers across the three districts. 
The main challenges to be addressed in the project are:
Lack of awareness and technical knowledge regarding use of sustainable rice cultivation methods
Overcoming traditional methods of rice cultivation methods relying on chemical inputs
Ensuring higher prices for sustainable rice despite government control overprice and exports
Demonstrating that rice farming can provide a good livelihood, as many (especially young people) are currently leaving to seek jobs in urban areas