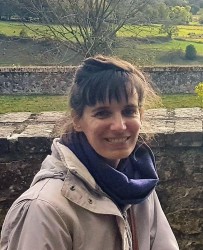 Lucie Milcent
Project Development Specialist
lmilcent@preferredbynature.org
Lucie works on the implementation of Preferred by Nature's fundraising strategy in order to secure outside funding for development projects.
I have worked for the past 10 years in developing European or international projects, taking the knowledge of experts from different parts of the world and building solid and impactful projects.
Organisations like Preferred by Nature that encourage business practices that benefit people, nature and the climate are the future and are showing the way which all organisations will have to follow.
As a Project Development Specialist in Preferred by Nature, Lucie is involved in a variety of project-related tasks. This consists of building project concepts and writing as well as submitting full projects, in coordination with the Project Development Manager.
Skills at a glance
Project development
Project management
EU funding
Proficient in French, English & Spanish