For 25 years we have been a trusted non-profit sustainability partner to companies. Our team includes hundreds of experts in a wide range of commodities and land-use sectors.
We deliver innovative yet practical solutions for:
Here are just a few examples of sectors:
timber, biomass, carbon 
palm oil, nuts and oilseeds
coffee, cocoa, tea
fruits, flowers and vegetables
herbs and spices
cattle/beef
tourism
We can help you at any stage of the supply chain, for any commodities or sectors, and at any stage in your journey.  
Our services are arranged as a step-by-step pathway, but we offer them in any order depending on your need.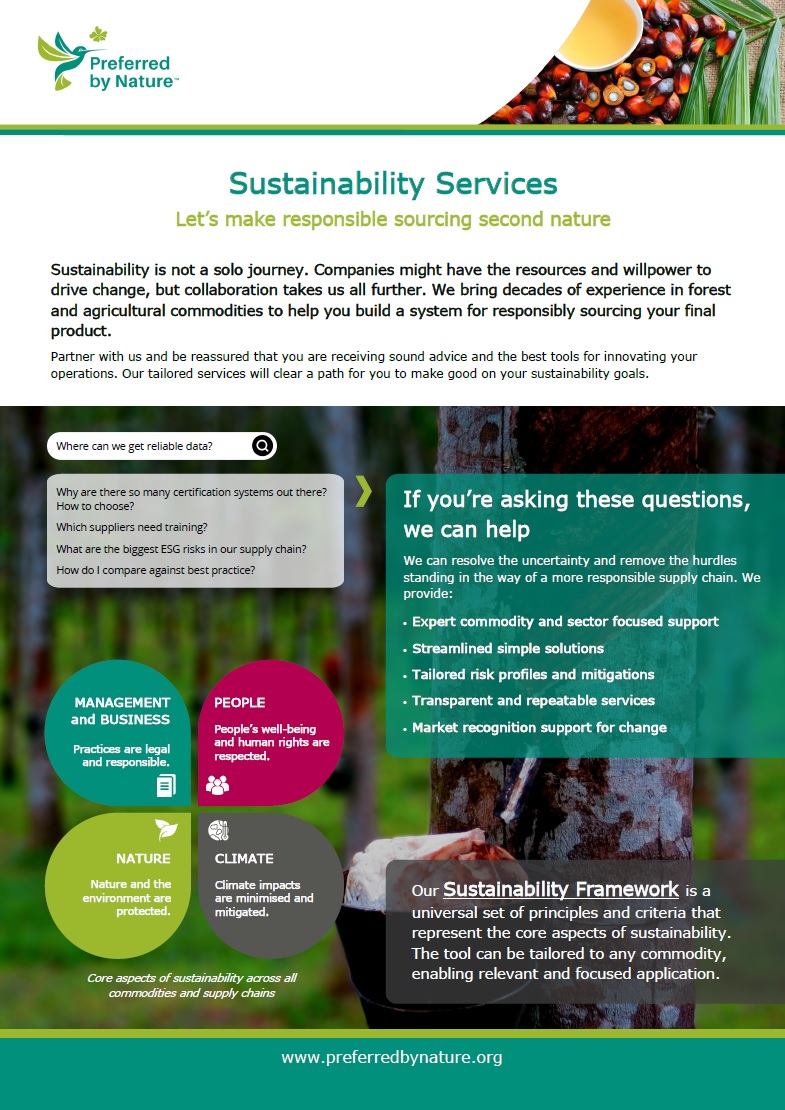 Click here to read more on our services and how we can help you.