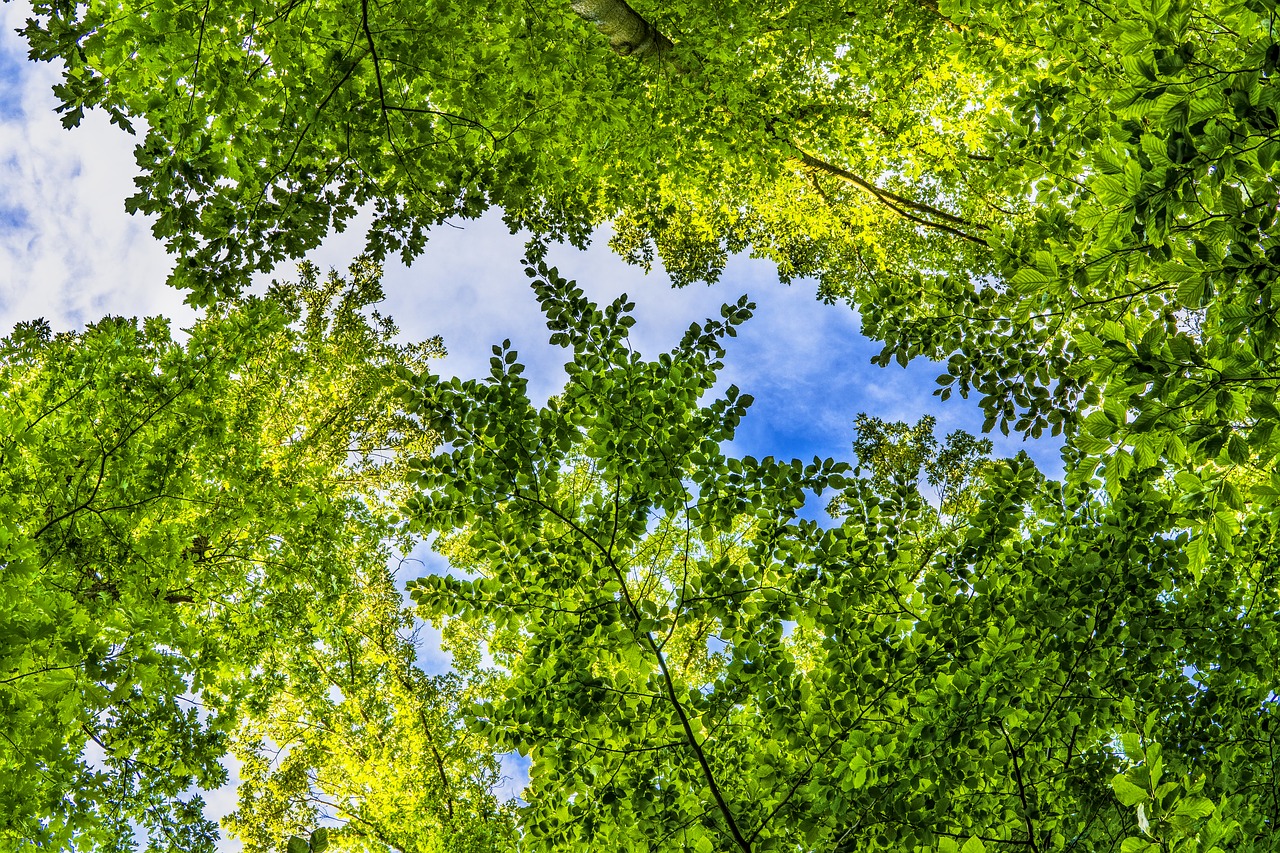 Interview with Richard Donovan, Head of the Forestry Division of the Rainforest Alliance How did the idea of forming the Forest Stewardship Council emerge? "The idea of FSC started back in '88-'89 leading to the first meeting November '89 where a bunch of certification people met at the "Woodworkers' Alliance for Rainforest Protection".
That's where we established the first working group who started developing the principles and criteria. In the period up to the founding assembly in 1993, the idea of FSC was developed and the chamber structure was established."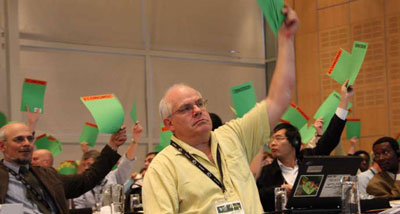 Richard Donovan voting at his fifth general assembly

What where your expectations to the new system?
"We wanted to certify good management and to see products going into the market. But it wasn't just a market instrument, we wanted to see real improvements on forest management in general but also community forestry. We had some tough fights on whether FSC should be mainstream or only focus on demonstration projects and community based forestry. We had no idea, whatsoever, that today FSC would become this big. Now there is not a single major forest products company in the world not talking about FSC".

Where do you see FSC in year 2020?
"By 2020 I think we will see FSC having developed into a foundation for all forest related ecosystem services. This doesn't mean that FSC would have standards for water management, carbon etc. Rather, I imagine that FSC will be balancing all these values. We would probably also see at least 100 certificates by then on non-timber forest products. If you ask small forest holders in the US, the number one value of forests for them is the recreational value.
I also see computerization both in the forest management and chain of custody solving a lot of issues. Auditing will become more automated reducing certification trouble a lot. However, I doubt that chain of custody certified companies shall expect less time-investment in their CoC, since the requirements for due diligence will gradually go up".
"An interesting likely development is the emergence of more commercial joint ventures between communities, indigenous groups and commercial cooperations. There will be less generalization on 'small and good' versus 'big and bad'.
Finally I see certification on a way larger scale – region, state or even country level. The FM and CoC groups will become larger. We currently have some limitations for the size of groups that I find unnecessarily limiting".