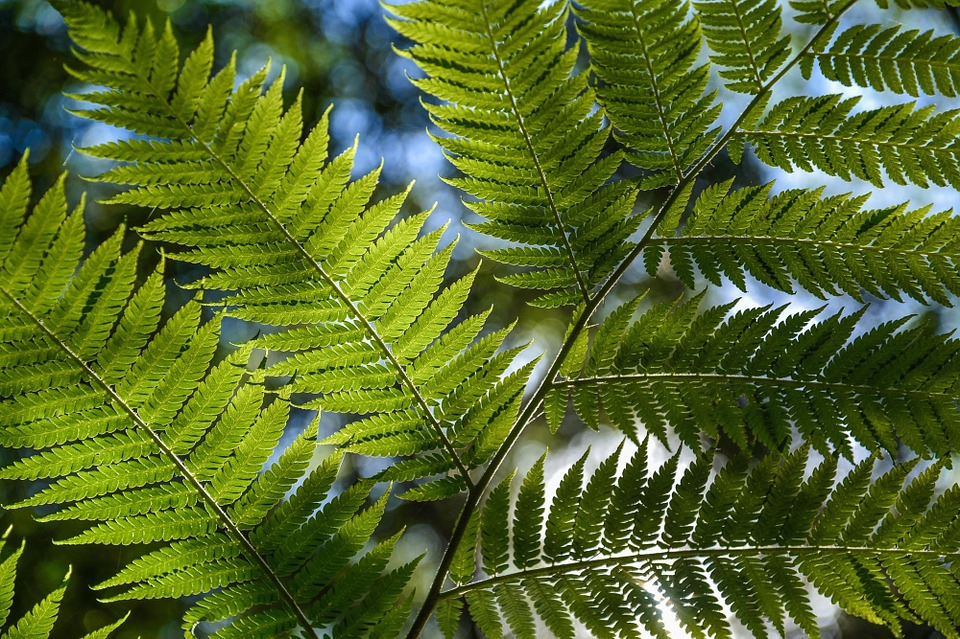 "The man never stops surprising me with his incredible knowledge about FSC – he has this amazing total recall of all the details. At the same time, he's a big picture thinker and visionary. I am extremely glad to be able to tap from his knowledge and spirit in our every day work", says CEO of NEPCon Peter Feilberg. Richard Z. Donovan of the Rainforest Alliance spearheaded both FSC and the successful SmartWood program. Learn about the secret factors behind his success.
Donovan, Vice President of the Rainforest Alliance, is one of the most experienced and involved FSC auditors in the world and has a great number of landmark FSC achievements on his record. We interviewed him to learn how he achieved his remarkable success.
 
Tip #1: Listen to your guts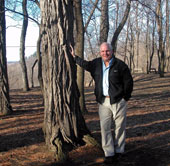 "My gut feeling on this was always that it was the right thing and nothing has changed that", Richard Donovan succinctly puts it when asked why he's into FSC certification.
According to others, Donovan is a human FSC dictionary and a constant bundle of energy. He has played a vital part in the birth and further development of the FSC system right up to this day.
Since 1992, he has led the tremendous expansion of the Rainforest Alliance's SmartWood program for certification of forests and wood industries. Today, the Rainforest Alliance is one of the most successful FSC certification bodies in the world.
Tip # 2: Be open and learn from others
Perhaps that is not very surprising. Donovan is one of a kind in the world of FSC certification, according to several testimonies. One of his secrets seems to be an ability to constantly absorb knowledge and ideas.
"I've worked closely with Richard Donovan ever since NEPCon teamed up with the Rainforest Alliance on FSC services back in 1995", says CEO of NEPCon Peter Feilberg. "His knowledge about details of FSC certification is legendary, but he also manages to take a bird's eye view on the system and to put all the details into perspective. And he is truly open to others' ideas – he talks to all stakeholders in the FSC system in the same straightforward way, whoever they represent, and takes a genuine and constant interest in what NGOs as well as companies are saying. These features combine to form the great leadership that is behind the success of the SmartWood program; and it makes him very inspiring company for anyone interested in FSC".
Tetra Pak is a long-term supporter of FSC and also a key client of the Rainforest Alliance. Mario Abreu, Forestry and Recycling Director of Tetra Pak, comments: "I always find Richard Donovan very attentive and mindful, trying to understand your concerns and helping to find solutions. He comes across as very knowledgeable. Every time we meet, he shows a lot of energy and an open mind, and he's always willing to work together. He's working with the FSC system in a very participative way, contributing actively to development of the FSC standards and enhancing the quality of the system".
 
Tip # 3: Stick to reality
Originally you studied Latin American history. How come you ended up within forest certification?
"That choice is probably connected with a love for forests and outdoor life that was passed on to me throughout my childhood by my grandfathers and my parents. Otherwise, I would say that one of the fundamental experiences determining my working life took place when I was a young US Peace Corps volunteer in Paraguay in the 1970s.
 
I lived in rural Paraguay, including time amongst the Guarani-speaking indigenous people, for about three years, and learned to speak the Guarani language. When in Paraguay, I was asked to go out in the field and quality control work being done by a translator for a Pennsylvanian law professor who claimed to represent the interests of the native, indigenous interest, for the purpose of testifying on indigenous issues to the American Congress. Six months later I was given the testimony that had been delivered to the Congress by the professor: what the professor wrote was not what we saw at all!
For example, the document said that the Evangelists were denying the Indian natives medicine and fostering poverty among them. I am no fan of evangelism and yes, there have been very real issues with indigenous groups and evangelical groups in many locations around the world, but what he testified to the U.S. Congress was not based on what we saw – it just wasn't true.
Back in those days, and of course today, it was not and is not politically correct to accept religious groups working with Indians. I don't mind well-founded criticism, but these claims were made without any foundation whatsoever. This experience made it very clear to me that politics should always be based on what's really going on. It's not enough to have good values, if your politics are based on falsehoods".
"Certification helps us precisely to get down to the facts. One of the best things about FSC is that the system is so focused on field performance. Even today the most fun thing I can think of is an FSC forest field audit. This part of the FSC system is what really matters the most, and field auditing allows you to cut through all the often contradictory claims or "perfect documents" that don't represent reality. Excellent procedures and nice paperwork are worth nothing if they don't lead to good field performance and frankly my continuing concern, above all, is that the FSC system recognizes performance that meets our standards".
Donovan uses the same approach whenever criticism is raised by NGOs about FSC certificates. "I always try to get specific evidence", he says. "Just because someone wrote a critical comment and keeps repeating their attack doesn't make it true. And upon examination, a lot of critical 'information' turns out to be unfounded. It would certainly be wrong to accept criticism at face value – but that doesn't give us the right to ignore it either, so I remain a fierce advocate of getting inputs from all stakeholders, verifying them, and acting on good information and real field level performance".
 
Tip # 4: Bring your ideas to life
How did the Paraguay experience lead you on to FSC?
"Later on, working with rural development, I became sick and tired of things just being talked about – not enough action. People on the left would say one thing and those on the right side would say another. Sometimes either of them could be right, sometimes not. . All too often much of the talk was based on impressions, not on anything solid. I came to see that certification was a great tool, and that auditing reality – not promises, prophesies or projections - would be the saving grace of what we were doing".
"A central event in the history of FSC was the founding meeting of an organization called WARP - Woodworkers' Alliance for Rainforest Protection –which sadly doesn't exist anymore. However, during this meeting, I met Ivan Ussach of the Rainforest Alliance's SmartWood program, and together with other people, we discussed the idea of certifying sustainable forestry. There were already some initiatives "across the pond" in Europe, but this was when the Certification Working Group was formed, which ultimately led to the idea of the Forest Stewardship Council".
Later, in March 1992, a small group of people including Donovan met in Washington D.C. to discuss the idea further, and they formed a sort of 'interim FSC'. They agreed it was critical to carry out global stakeholder consultation as part of the process, and to organize a founding General Assembly to formally establish the organization. Right after that meeting Donovan was appointed as Director of the Rainforest Alliance's SmartWood Program where, during the first few years, he was able to spend approximately 50% of his time on getting FSC established.
Based on a grant from the McArthur Foundation, Donovan and others – including Tim Synnott, FSC's first director – worked on drafting the global FSC standards. As Co-Chair of the FSC Working Group, Donovan co-elaborated and presented Draft no. 7 of the Principles and Criteria at the FSC Founding Meeting held in 1993 in Toronto, Canada. "At that time, we had no idea whatsoever that FSC would later on gain significant worldwide recognition and impact".
Tip # 5: Be a constant critic
How was the new system received?
"Initially, the idea of forest certification was subject to prejudice and ill-will from several sides: Some saw certification as an attempt by NGOs to take over the role of governments. Others saw it as an attempt to greenwash businesses that would just carry on as usual. But FSC went ahead and set up a balanced governance structure that truly ensures fairness and transparency. Yes, it's complicated, and there are legitimate concerns about it. But anyone who has attended an FSC General Assembly will have witnessed the beauty of the governance and the balance inherent in the system".
What do you see as the key current challenges within the FSC system?
"I generally have much faith in that we're moving in the right direction, but I do have one huge concern", Donovan says. "There is a very heavy push towards all FSC systems being ISO-compliant. But being ISO-compliant doesn't mean FSC is effective. I don't object to being ISO-friendly, but right now there is a heavy push for us to emphasize ISO training of auditors above other issues, such as training on stakeholder consultation or engagement, enhancing transparency, how to more consistently and rigorously audit high conservation value forests, or even Controlled Wood requirements – something many FSC stakeholders (in all chambers) are concerned about".
"I am not convinced we have done the necessary research to support the idea that a big push on ISO will result in the desired improvements people want to see in the FSC system. My concern is that the ISO focus will take resources from other actions that would have more positive impact on our system. From my perspective the ISO system just has too little to offer of value for the FSC system at this time to warrant such a focus - it's a system for certifying systems, while FSC focuses on verifying field performance; and we need to enhance the latter right now more than the former".
"Also, nowadays people tend to see FSC mainly as a market-based tool, where the chief reason for companies to join is the expectation of a cash benefit. However, that's not all that FSC was ever about. Shortchanging the system to imply that all we care about is the financial or market aspects means that we've forgotten the roots. The impact on the ground is NOT a small detail! Impact research is important. I'm a constant critic and I want us to be clear about what we're advocating. At the Rainforest Alliance, we carry out impact studies to find out what we're really achieving or not achieving. We are already using the results of those studies to document our impact as well as to get wiser and improve".
Tip # 6: Stay involved and respond to changes
Donovan never lets a good idea rest in peace. Responding to needs, he is currently playing a key part in developing supplementary schemes and tools that support and foster good forest management. These include for example carbon forestry verification, legality verification systems and the development of the Global Forest Risk Registry, a website for buyers of timber who seek knowledge about acceptable sources.
"Right now there's a lot of focus on avoiding illegal harvesting, partly because of very appropriate stricter legislation in the US and EU related to the trade in illegal forest products, and also based on the increased focus on global deforestation as a factor in climate change", Donovan says. " We need better tools for all the companies wanting to take responsibility for their actions in the marketplace and who face real difficulties when the product that they need is not available as certified. One part of that would be a global system for verification of legality, to complement to very positive government initiatives such as FLEGT or actions supporting implementation of the USA's amended Lacey Act".
Tip # 7: Action speaks louder than words!
Looking back, have you had any surprises in your over 15 years of work within the Rainforest Alliance?
"It continues to surprise me that I've been there as long as I've been there! The mission is more important to me than the organization. If I had felt that I could have more impact somewhere else, I would have gone that somewhere else. But Rainforest Alliance keeps creating a dynamic where our staff and collaborators can create positive impacts - it's been a great ride!
Another major surprise has been to realize just how important other sectors are to the development of the world's forests. For example, if we don't control the expansion of agriculture, we all lose. Mining is another example – just look at the negative effects for the forests. No global framework – no 'FSC' – so far exists for the field of mineral extraction, although it is in great need of better stewardship – there are some efforts going that direction, but clearly more is needed".
You're not surprised about the success of FSC?
"No, I'm not. The system is successful because it's doing what is a fundamentally sound thing to do, and having a real impact on the ground. Action speaks louder than words. That will be the case a thousand years from now".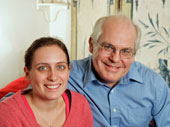 Ríchard Donovan with his daughter Emily, who works as a SmartWood chain of custody auditor in the US.