This year we have significantly increased the number of training courses offered in Asia and Russia. The training schedule also includes our largest range of courses to date – including interactive classroom training and online modules.
All the courses are now available for booking at https://www.nepcon.org/training
In mid 2017, we introduced the NEPCon Training Hub (http://traininghub.nepcon.org/). If you are looking for a general introduction to FSCTM trademark or ISO auditing practices, for example, this learning platform is a good place to start. The Training Hub is currently offering such free training presentations in English, Russian, French and Spanish.
Together with the intensive classroom training sessions, these online modules make up our formal accredited FSC Expert courses in Forest Management and Chain of Custody. If you are:
currently an FSC auditor, and looking to refresh your skills and learn about the latest updates to the FSC system

looking to expand your career in sustainable sourcing and want to learn to be – and think like – an FSC auditor

in charge of getting your company FSC-certified but you don't understand all the system or auditing requirements

in academia, research, or activism, and trying to gain on-the-ground knowledge of third-party certification
our FSC Expert training will guide you through practically everything you need to know.
The FSC Forest Management and Chain of Custody Expert training courses consist of online modules followed by intensive classroom training, for five and three days, respectively. Each FSC Expert training course covers essential topics related to the FSC system, trademarks, ISO 19011, relevant FSC standards, as well as auditing methods and FSC's associated 'on the job' requirements.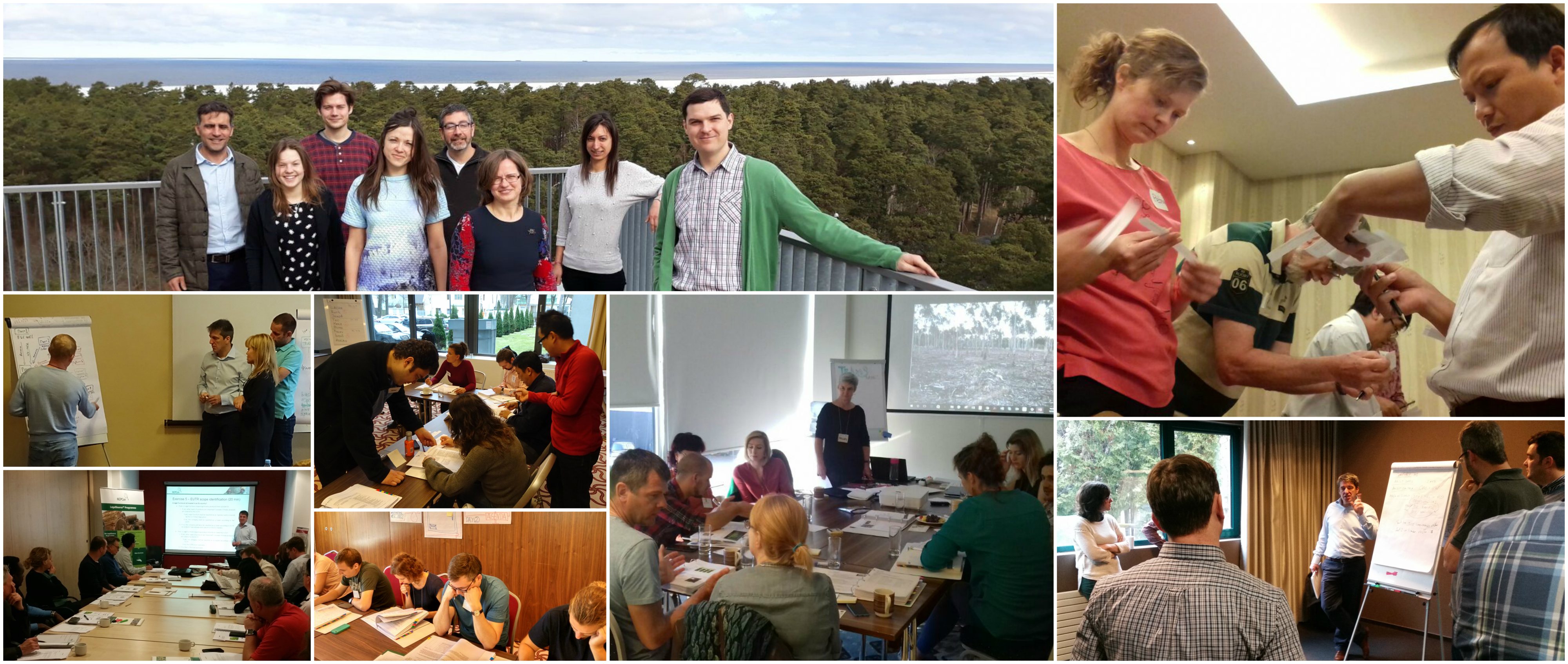 Our trainers are experienced, practising auditors with high levels of theoretical, technical and field knowledge gained through auditing in numerous countries. Each course is led by two auditors with complementary experience, for example in tropical as well as temperate forest systems, natural forests and plantations.
The daily group exercises including role plays are an essential part of each course. These activities are designed to help participants practice and consolidate the skills covered in the course, as well as to promote teamwork and knowledge exchange among participants and our NEPCon trainers.
We also provide another in-depth course focusing on FSC Controlled Wood for those who are looking for more detailed knowledge on this topic. 
Alexander Gradel, a forestry consultant from Germany, had this positive feedback about his experience of one of NEPCon's FSC Chain of Custody courses in Latvia: "Competent trainers, a professional work atmosphere and a good mix of participants with different geographical and professional backgrounds". Solvita Rūsiņa, an assistant professor from Latvia, said, "The course was even more than what I was hoping for. I gained new knowledge and skills not only in FSC certification but also for my professional work as lecturer".
In addition to the FSC training, NEPCon offers the LegalSourceTM Expert course – suitable for those who seek extensive know-how in due diligence, including up-to-date risk management and due diligence auditing.