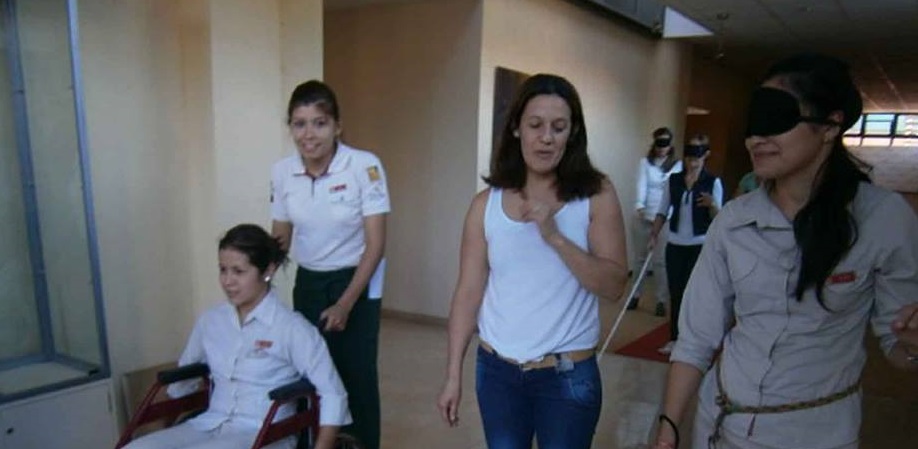 International Day of People with Disabilities celebrated in the first week of December every year. This international observance is promoted by the United Nations since 1992 and calls for all to work together to create an accessible future to ensure people are not excluded because of their health impairments. In this article, we will look at how tourism industry players have adapted their facilities and services that made tourism accessible for all, including people with disabilities.
The celebration falls on 3 December annually, to remind us that a person is not inherently "disabled", and disability is not a feature of a person. Over a billion people, about 15 per cent of the world's population, have some form of disability. The rates of disability are on the rise due to ageing populations and an increase in chronic health conditions such as diabetes, cardiovascular diseases, or mental health conditions, which all influence the nature and prevalence of disability.
Disability awareness and inclusion training
Disability is an umbrella term, covering impairments, activity limitations, and active participation restrictions. It is a complex situation, reflecting the interaction between features of a person's body and features of the society in which he or she lives, defined by World Health Organisation.
Hospitality communication is vital and is especially important for frontline employees which include customer-facing staff as they must be able to communicate effectively with guests to meet their needs and provide services. Understanding the challenges faced by people with disabilities, some leading players in the hotel industry provide disability awareness training to their staff.
An accessible hotel with well-trained staff makes guests with disabilities feel more enjoyable. Hotels in Latin America are making headway in providing equal services to people with disabilities.
Two resorts under the AMResorts Collection of Luxury Resort Destinations - Dreams Huatulco Resort & Spa and Secrets Huatulco Resort & Spa in Huatulco, Oaxaca, Mexico – and Amérian Portal del Iguazú in Argentina provided training for all staff to help them improve cognitive skills that will enable them to attend to guests with disabilities.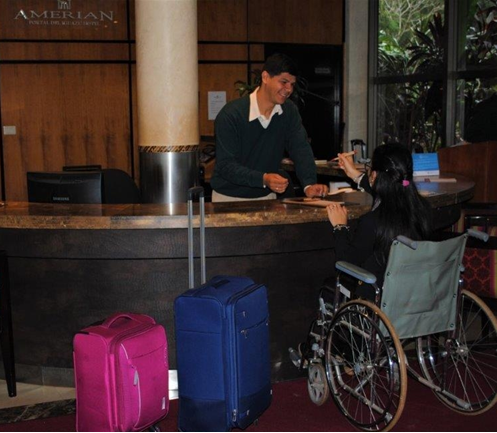 Employees from Dreams Huatulco Resort and Secrets Huatulco Resort also learned sign language that will help facilitate communication with hearing-impaired and deaf guests. Meanwhile, Amerián Portal del Iguazú provided training to its staff to ensure they are equipped with the right skillset to provide quality services. The training also enhanced their understanding and awareness of the disabled.
Accessible rooms
Hotels that provide full and equal enjoyment of its facilities and services to people with disabilities must offer accessible rooms that meet a specific set of disability design standards. Dreams Huatulco, Secrets Huatulco, and Amérian Portal del Iguazú pay attention to inclusivity for guests of all abilities by adapting their facilities to meet international standards.
Over the years, Dreams Huatulco and Secrets Huatulco have made significant changes to some of its facilities, including adjustment to the height of the glass peepholes in accessible rooms to allow disabled guests to get the corridor view without opening the door. Both resorts also adapted the height of security boxes and closets in rooms for guests' convenience. These may seem like small modifications, but it earned them recognition and loyalty from guests.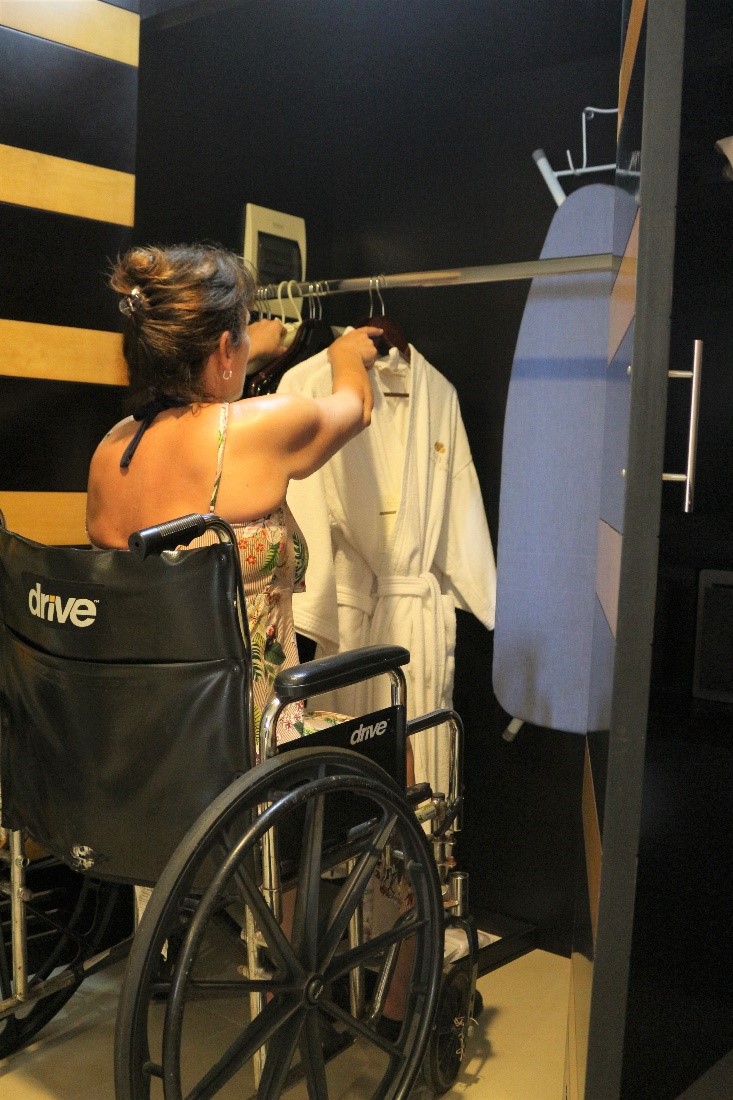 Amérian Portal del Iguazú have also modified some of its rooms and bathrooms with disabled-friendly features such as audible and visible alarms, as well as sliding-doors closets.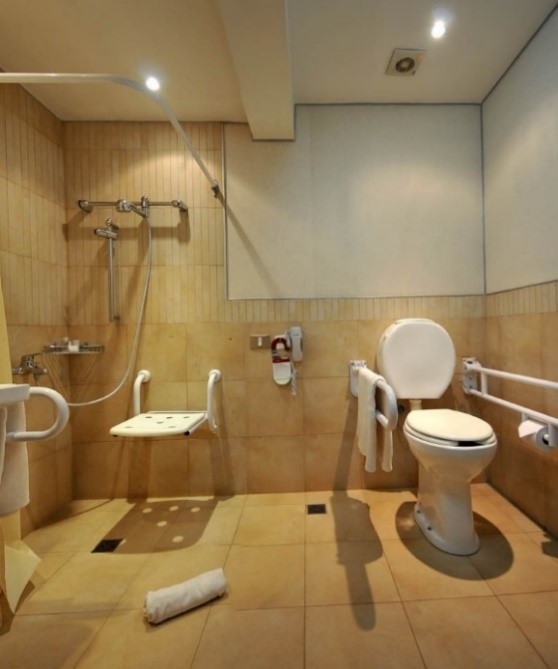 Towards barrier-free facilities and services
Comprehensive service and barrier-free facilities are important features to attract guests with disabilities. Guests in Dreams Huatulco and Secrets Huatulco will feel welcome within the premise as the rooms are clearly marked in Braille. Braille is also used in the elevator and in the menu on display.
"We have modified our menu that will better serve the needs of guests. Our restaurants also provide gluten-free options," says Margarita López, Quality Manager from Dreams Huatulco and Secrets Huatulco.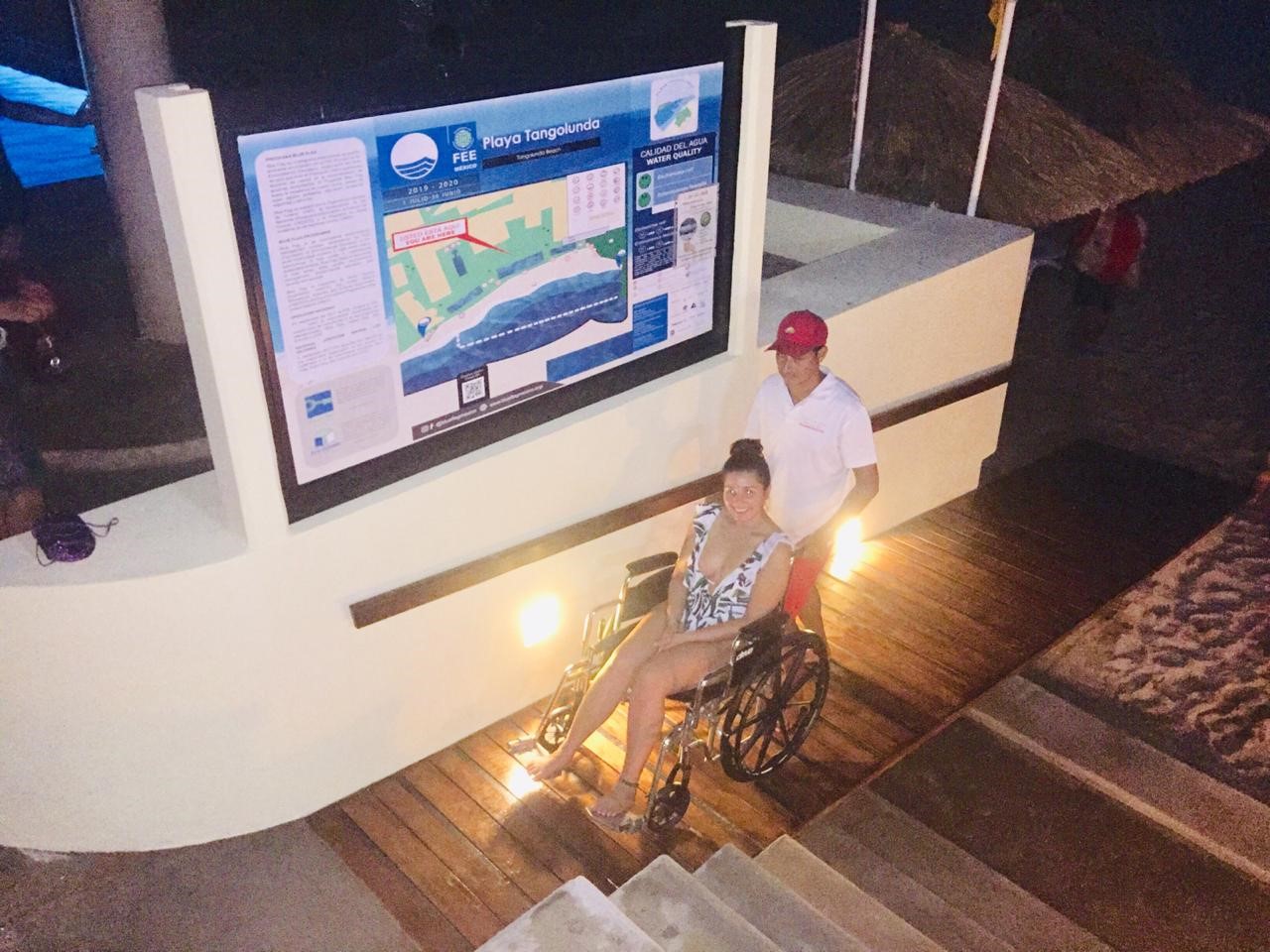 These resorts also provide easy access to the beach that features an access ramp and adapted palapas (open structure with a roof made with dried palm leaves) so that guests with disabilities can enjoy at the beach with their families and friends.
One of the many problems holiday-goers with disabilities face is the lack of an accessible booking system via the web. To address that, Amerián Portal del Iguazú designed a website especially for the visually impaired, based on World Wide Web Consortium (W3C) Accessibility guidelines. The guidelines explain how to design web content – natural information such as text, images and sounds, as well as code that defines structure and presentation - that is more accessible to people with disabilities.
Different facets of sustainability, including social sustainability  
Sustainability is more than just protecting the environment. It is also about bringing positive social, economic, and cultural impact. All three hotels - Dreams Huatulco Resort & Spa, Secrets Huatulco Resort & Spa, and Amerián Portal del Iguazú are certified against NEPCon Sustainable Tourism Standards for Accommodation for their efforts and commitment to sustainability by incorporating numerous sustainable practices in various aspects.
Amerián Portal del Iguazú has also received the "Accessible Hotel" distinction from the Naciones Tourism Secretariat. The distinction is given as an acknowledgement of the quality services and modifications of its facilities to accommodate the needs of people with disabilities.
"It is satisfying for us when guests with some disabilities and their families express how much they enjoyed their holidays with us. They could relax too, knowing their relative is able to move around on their own within our hotel," says Valentina Fombona, Human Resources Associate, who also oversees the implementation of the sustainability strategy in Amerián Portal del Iguazú.
Although some hotels have taken initiatives and significant steps by adapting existing facilities to accommodate guests with disabilities, it is more important to change our mindset and attitude towards disability inclusion, says Saùl Blanco, NEPCon Tourism Manager.
"There's still a lot to be done for universal accessibility to become a reality in the tourism sector, especially in developing and emerging destinations. But we recognise the effort and commitment of these hotels in making tourism accessible for all."
"Making the hotel accessible and adapting the stay for disabled guests to help increase the competitiveness of tourism destinations and businesses. But I believe we all play a role in creating an accessible future for all."
Featured image by Amerián Portal del Iguazú.