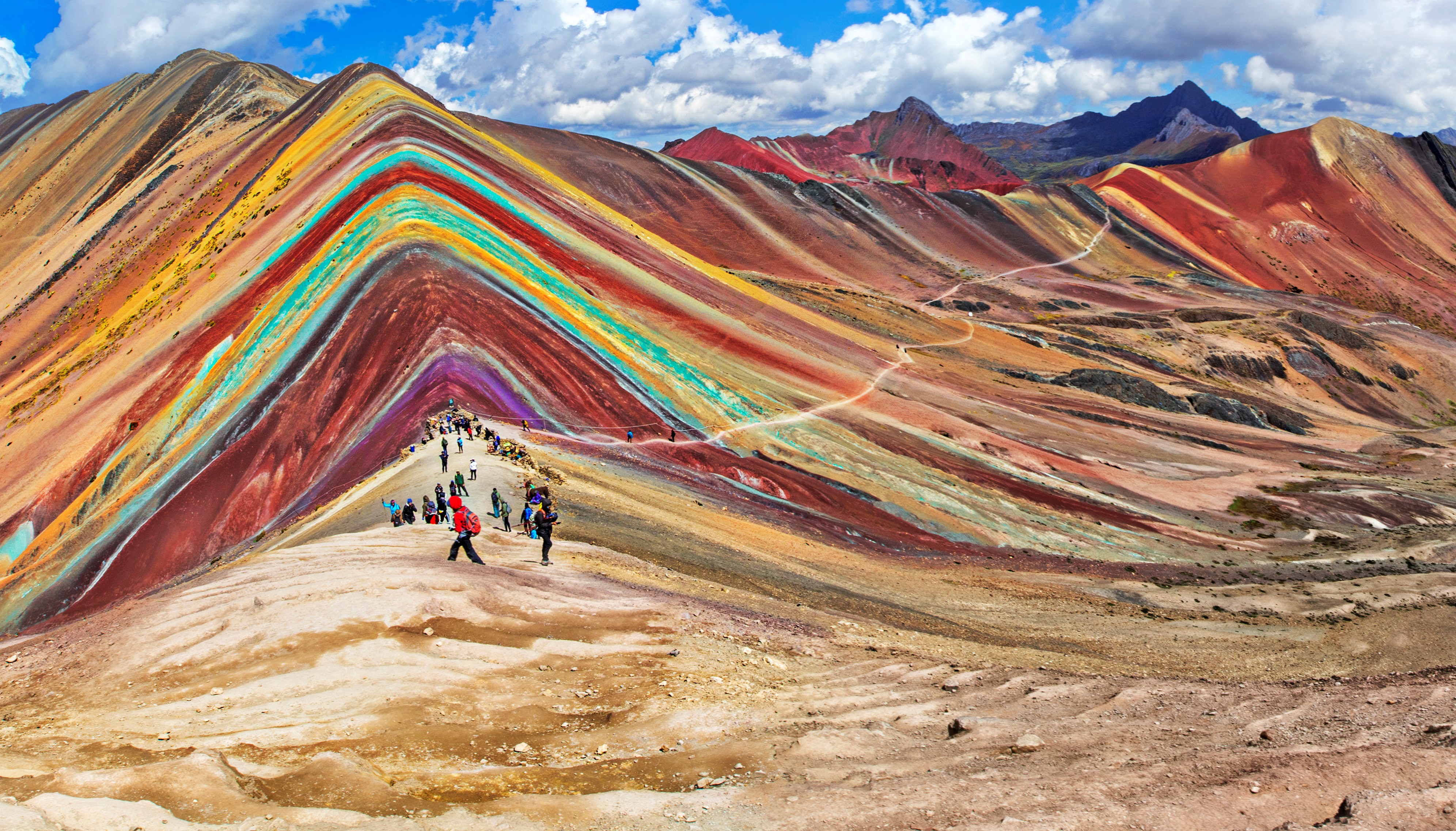 For a decade now, Preferred by Nature's tourism standard has been helping tourism businesses evaluate their travel activities and strive for continuous improvement. The new version of the standard for Sustainable Travel Activities now covers more relevant and critical aspects that help address emerging sustainability challenges in the travel sector. 
The tourism sector is one of the most dynamic and progressive sectors. Currently, there is a discernible shift in the preference of travellers, who are now more mindful of environmental and social sustainability when selecting their travel options. They are increasingly prioritising destinations and activities that align with sustainable principles, which minimise negative impacts on the environment and local communities.  
Additionally, tourism businesses are recognising the importance of contributing to sustainable development goals and positioning themselves as responsible and credible tourism service providers in the global tourism industry. However, the tourism sector also faces several environmental and socio-economic challenges that need to be addressed in a sustainable and responsible manner. 
"Rapid changes occurring globally which require committed efforts and continuous improvements. Tourism businesses also need continuous support, direction and guidance to improve and grow, so that both tourism destinations and travellers can attain and relish sustainability outcomes," shared Saúl Sosa Blanco, Director of Preferred by Nature's Sustainable Travel Programme. 
An enhanced travel standard for positive impacts on people, nature and the climate 
To meet this goal, the guiding principles, criteria and evaluation indicators used in Preferred by Nature's Standard for Sustainable Travel Activities to measure sustainable performance have been upgraded and aligned with the current emerging concerns.
The updated Standard has been redesigned to align with the Preferred by Nature Sustainability Framework while maintaining its alignment with the Global Sustainable Tourism Council (GSTC) Criteria1.
"This redesign ensures that the standard remains current on issues that are critical for advancing the global sustainability agenda in the travel sector. The standard now includes a series of core requirements that stimulate sustainable management and practices, which are expected to result in positive impacts for people, nature and the climate," explained Saúl. 
The outcome of this revision is organised according to the four principles and the 31 criteria of the Preferred by Nature Sustainability Framework. These describe the expected results of implementing the standard and demonstrate a true commitment to sustainability in any travel activity.  
"Our Standard for Sustainable Travel Activities has been designed to be applicable to any tourism organisation or activity seeking to evaluate, measure and improve its sustainability performance," stated Saúl. 
Various actors in the travel sector, including large-scale and small-scale operations, can apply this standard to their business for further improvement of their sustainable operation. These groups include accommodation providers, tour operators, tourist centres or attractions, and multisite organisations and/or groups.
Sustainability principles
The implementation of the Preferred by Nature Standard for Sustainable Travel Activities seeks to achieve the following objectives:
Certified tourism organisations will improve their position and reputation in responsible travel markets. They will adopt and efficiently integrate sustainability as a fundamental principle of their business philosophy, management system and commercial strategies.
The social well-being, development and human rights of people and communities involved in tourism activities will be protected by implementing fair, equal and legal labour practices. Additionally, relations that enhance and strengthen their economic activities and livelihoods will be fostered.
Tourism activities will be carried out with respect and appreciation of all cultural expressions, while simultaneously emphasising the importance of preserving tangible and intangible cultural heritage.
The environment and ecosystems at tourist destinations will be preserved by implementing management systems and practices that protect their integrity and biodiversity, promote the rational use of natural resources, and mitigate negative impacts.
Certified tourism organisations are recognised for their true commitment and genuine efforts to reduce and offset greenhouse gas emissions caused by their operations. This will mitigate the negative impacts of the travel and tourism sector that aggravate climate change.
The revised standard defines the Principles, Criteria and Indicators for setting and verifying sustainability performance in any tourism or travel activity. These revised principles are structured as follows:
Management and business practices are responsible
People's well-being and human rights are respected 
Nature and the environment are protected
Climate impacts are reduced and mitigated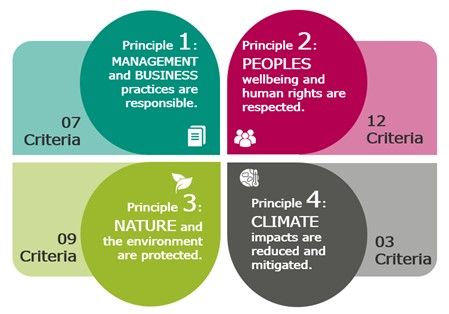 Interested tourism businesses can access the revised standard and related documents here: 
For more information, visit our Sustainable Travel Programme service page or contact: 
Saúl Blanco Sosa
Director, Sustainable Travel Programme - Preferred by Nature
Email: sblanco@preferredbynature.org
1 GSTC review to achieve formal recognition for the new standard for sustainable travel activities will be completed during the second and third quarters of 2023.