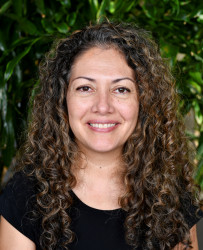 Gabriela Mendez
Supply Chains Coordinator
gmendez@preferredbynature.org
828-803-9821
gabsmend
Gabriela Mendez is a member of Preferred by Nature NAS team working as a Coordinator of Supply Chains. Her role includes task management responsibilities like budgeting, audit scheduling and logistics and she is under training to become a Forest Stewardship Council (FSC) Chain of Custody (CoC) auditor. 
I am so happy to join Preferred by Nature and be part of a vision that pursues a sustainable planet by promoting environmental and social standards for business practices and management. It is my desire to develop my career supporting an impact on the conservation of the world's natural resources. 
Gabriela's main tasks include planning, conducting and administering supply chain audits for FSC CoC system in the task manager role.
Her responsibilities also extend to providing customer service to clients and participating in the necessary training to become an auditor. 
Skills at a glance
Experience as FSC Trademark Manager and trainer for FSC International Center,
Broad knowledge of the FSC CoC certification system and standard development process.
Professional development in industrial and business areas like corporate logistics and customer service.