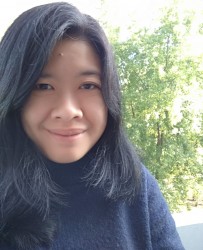 Putri Mayasari
Agriculture Auditing Services Coordinator
pmayasari@preferredbynature.org
+62 361 472 3499
Maya is responsible for coordinating agriculture auditing services of Rainforest Alliance Sustainable Agriculture Standard, in China and Papua New Guinea, as well as Indonesia (coffee beans).
Agriculture has been considered as a major cause of deforestation and environment degradation, particularly due to overuse of agrochemical. Ensuring that agriculture can also be done in a sustainable manner has been my long-time passion. I take pride in our certified products from farms that strive to operate with responsibility and high environmental standards.
Maya serves as an auditor in both Rainforest Alliance Sustainable Agriculture Standard Farm and CoC certification services. She is well-travelled in the Asia Pacific region for her role.  
Maya holds a Master's degree in Horticulture and Agronomy from the University of California, Davis. Prior to joining Preferred by Nature, she worked in RA-Cert since 2015.
Maya joined Preferred by Nature in 2018.
Skills at a glance
Rainforest Alliance Sustainable Agriculture Standard auditing – Farm and Chain-of-Custody

Master's Degree in Horticulture and Agronomy

Language spoken: Bahasa Indonesia and English