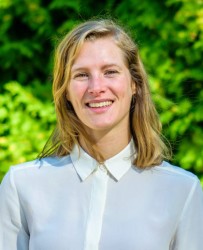 Ditte Steffensen
dsteffensen@preferredbynature.org
ditte.steffensen
Ditte provides LegalSource services and conducts FSC Chain of Custody (CoC) auditing. In addition, she works with projects on legal timber trade.
I find it very inspiring to work with businesses on solutions to the complex challenges of responsible forestry and trade. I also value the diversity of my tasks and responsibilities.
Ditte is an Environmental Geographer with a strong interest in legal and sustainable forestry. 
As a trained FSC and LegalSource Auditor, she provides an extensive range of services including FSC CoC auditing, LegalSource auditing and EUTR due diligence facilitation. She is also involved in projects on legal timber sourcing, where she covers coordination and technical tasks.
She joined Preferred by Nature in 2013. 
Skills at a glance
Expertise on sustainable forestry and trade
Timber legality expertise
FSC Chain of Custody Lead Auditor
LegalSource certification
Project coordination and technical inputs
Languages spoken: Danish, English and German.