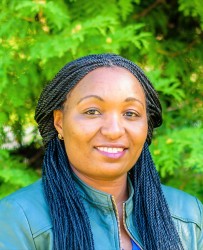 Leah Karimi
lnyawira@preferredbynature.org
+254 711692442
Leah Karimi
Leah is responsible for coordinating RA SAS, RA SAS COC AND UTZ standards farm audits in Eastern, Southern and North Africa at Kenya regional office. She is also a RA SAS and RA SAS COC trainee auditor.
Investments in Agriculture are the best weapons against hunger and poverty, and they have made life better for billions of people. I enjoy working with farmers and companies to ensure they practice sustainable agriculture by protecting the environment and adapting practices that improve biodiversity.
Leah began her career in a multinational private company in Pre-Export Verification of Conformity for imports into Kenya, a contract awarded by Kenya Bureau of Standards and Certification Planning coordinator for ISO Standards. In this role, she kept in close contact with clients and companies in various countries across Africa, Asia, Europe and America.
Leah studied Bachelor of Science (Botany and Zoology) at Kenyatta University. She is in the final stage of completing a Master's in Plant Pathology at the same university. She also has additional tertiary qualifications in Diploma in Project Management.
Leah joined Preferred by Nature in 2018.
Skills at a glance
RA SAS auditing

RA SAS/COC and UTZ technical support/expertise 

BSc in Botany and Zoology

Languages spoken: English and Kiswahili