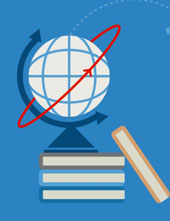 What determines whether timber is 'illegally harvested' or not according to the EUTR definition?
Only laws and regulations applicable in the country of harvest are covered. The definition does not cover legislation applying in countries through which the products are subsequently traded.
The EU uses the term 'illegal harvesting' in its broadest sense. It includes many types of legal infringement beyond the simple theft of timber. For example, illegal harvesting covers violations of regulations regarding tax payments, employment of staff, and health and safety precautions. A violation of any of these regulations implies that the timber is illegally harvested. It is therefore important to consider the full range of regulations applicable in the country of origin.
 
Tools for specifying applicable legislation
Gaining the overview of applicable legislation in a country can be a daunting task. To help operators, we have developed a framework that specifies the different types of legislation that are covered by the EUTR.
These lists provide a good overview of the kinds of legislation that you need to consider under the EUTR. They can be used as the basis for identifying the actual laws that are applicable in the individual sourcing country. 
The LegalSource Standard - annexes
You can find lists of applicable legislation types in Annex 1 (legislation applying at forest level) and Annex 2 (legislation applying at supply chain level) of the LegalSource Standard.

The Global Forest Registry

The Global Forest Registry is an interactive, online tool for legal and responsible timber sourcing worldwide. The Registry includes preliminary lists of applicable laws and regulations for more than 70 countries.