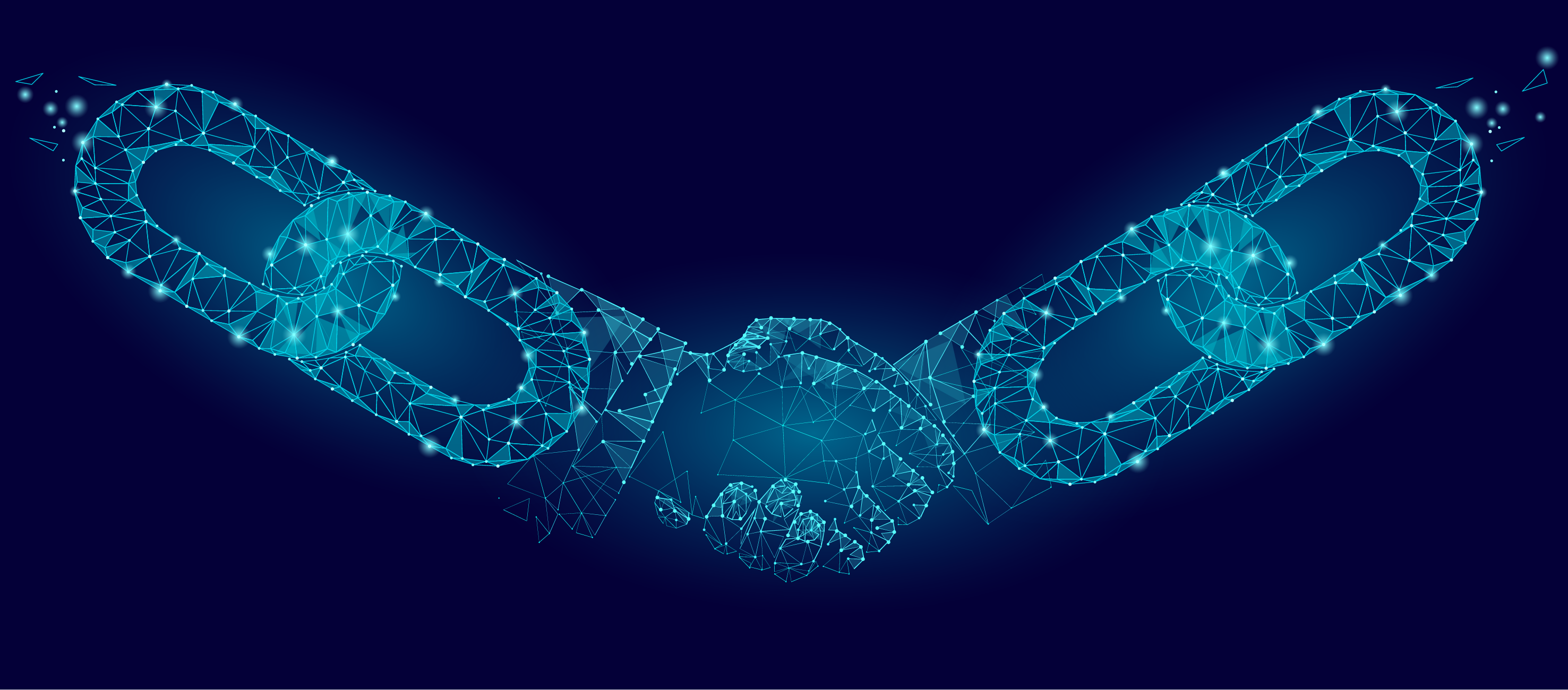 Hardwood trader Carl Ronnow is joining the increasing number of global businesses adapting blockchain technology to manage their supply chains. It's been a revelation, says Dick Anning, Environment Manager, who recently participated in a pilot project initiated by Preferred by Nature and designed by London-based blockchain experts, iov42.
Timber businesses are finding themselves under increased pressure to ensure sustainable supply chains and avoid being linked to deforestation and loss of biodiversity across the tropical regions of the world.
Despite the progress of certification standards, extensive and often very complex supply chains can make it hard if not impossible for traders to provide a 100% guarantee that no illegally harvested timber has been mixed into their stocks.
On the long journey to markets in the EU and USA, documents can be falsified, manipulated or simply be lost, which may ultimately prevent entry in markets increasingly influenced by due diligence requirements.
Now, this could all change. A new pilot project initiated by Preferred by Nature using blockchain technology may hold the future for timber supply chain management.
When first invited to join the blockchain project, Dick Anning, Environmental Manager at Carl Ronnow, a market leading hardwood supplier, was hesitant:
"Initially we weren't keen on it. There has been a lot of hype around blockchain technology, and our stock wasn't really set up for it. But we also like to try out new things to constantly improve our business, and when our stock manager came up with a solution making it possible to join the pilot, we jumped at the offer. It's been a revelation, really," said Dick Anning.
In blockchain, data is stored in multiple locations, and can only be decrypted – and chained together – with a unique digital key. When first recorded onto the chain, data cannot be removed or retroactively changed. This makes it a particularly secure and transparent way of storing information.
 
From coffee to containers
While the early days of cryptocurrencies – and its euphoric overpromises of an alternative to the established world of banking - has given blockchain a somewhat tainted image, business leaders and even governments are clearly beginning to embrace 'ledger technology' with its ability to secure large amounts of data in complex and often global supply chains:
Starbucks is using blockchain to let their customers trace the coffee in their semi-skimmed lattes right back to the plantation. Shipping giant Maersk has created TradeLens, a blockchain-based platform enabling everyone along their extensive supply chains to follow every document related to their business. And in Estonia, blockchain forms the backbone of the public data infrastructure, creating both transparency for its citizens and protection against the meddling of certain foreign governments.
Now a convert, Dick Anning says the introduction of blockchain has revolutionized the company's supply chain management, benefitting not just Carl Ronnow, but everyone along the chain.
The requirements from The European Timber Regulation (EUTR), which was introduced in 2013 to prevent illegal timber from entering the EU market, is a good example, he says, how blockchain can help suppliers cut down the administrative burden:
"Under the EUTR companies are required to undertake Due Diligence, but it is not specified exactly what is needed. Companies have different interpretations, and the competent authorities, which are checking the companies, have different interpretations," said Dick Anning.
Previously Dick Anning and his colleagues would have to compile a portfolio of documents for each individual buyer in the EU. But as all documents, from transport permits to bills of lading, are now securely stored in the blockchain, they can simply give each client access with a decryption key, knowing that nothing can be tampered with.
"For instance, we might have buyers importing PEFC certified timber or LegalSource certified claim into one country, which will be perfectly okay. Another client buying exactly the same product, but importing it into another EU country, may say that the PEFC and LegalSource claim is not enough to meet their own or their country's requirements and that they need additional due diligence documents. Each of the buyers is dealing with their own company's, or their own country's, interpretation of the requirements of the EUTR. The beauty of this is that everything they could possibly want in terms of due diligence documentation will now be accessible on the blockchain," said Dick Anning.
 
Chain of Custody
Blockchain technology also offers clear advantages for Chain of Custody certification, which is mainly focusing on the paper trail of the supply chain. Forest Stewardship Council (FSC) has been regularly criticized for the weaknesses of the FSC Chain of Custody standard, as it can be fairly easily manipulated by replacing original invoices with ones showing different volumes.
"Certificate holders normally undergo an audit that only covers one day or less, every year. This means that the checking of documents, such as purchase, processing and shipping documents, which create the chain of custody, is limited by time constraints and only 'sampling' is done by the Auditor," said Dick Anning.
"This will change once all shipments are uploaded onto a blockchain. The Auditor will be able to access, at any time and for as many times as possible, every single shipment that is covered by the blockchain," said Dick Anning.
 
"A layer of trust"
At iov42, the London-based company that has designed the blockchain for Carl Ronnow, Anna Roberts, Head of Business Development, says blockchain adds an extra layer of trust:
"With blockchain there is the possibility to securely link a physical asset to its online identity and to be able to track that along the supply chain. In particular, it is really interesting for timber supply chains, because they are often very complex and can span over the world with lots of risks for disconnects and break downs of trust," said Anna Roberts.
"In any situation where there is a breakdown in trust, or where trust is hyper critical to an organization, blockchain is ideal. And the more complex the supply chain is, the more value your company will gain from using blockchain," she said.
So how come the use of blockchain is not spreading faster? The advantages for companies sourcing and selling products with multiple suppliers located across many time zones, seem obvious.
According to Anna Roberts, there are a number of barriers, not least reputation.
"About 6 years ago, when blockchain really started to gain attention through the rise of cryptocurrencies,  it created a lot of excitement with its somewhat libertarian promises. But when the technology wasn't able to live up to the hype, especially in terms of applying blockchain to use cases beyond cryptocurrencies, the interest in blockchain waned. Excitingly, the blockchain market is now emerging from this 'trough of disillusionment,' and the next generation of blockchains, enterprise blockchains, are gaining traction. Enterprise blockchain platforms are designed for organisations to leverage the security, trust, and transparency of blockchain in their products, services, and processes," Roberts explained.
"The pilot we're on working with Carl Ronnow and Preferred by Nature is built on iov42's identity-centric platform, which would fall into this second generation of blockchain. The market is going to continue to mature, blockchain-related policies will develop accordingly, and, hopefully, attitudes around the real world value of blockchain begin to shift. And I think innovative collaborations like this pilot will be important to accelerating this transformation," said Anna Roberts.
The iov42 business portfolio includes a number of sustainability projects, digital identity solutions, and product authenticity ventures.  Their developers are currently exploring a range of use cases for public sector organisations across the EU.
 
Staying ahead of the curve
At Preferred by Nature, Adam Grant, Head of Market & Development, is well-aware of the fears and claims that may deter businesses from adapting this technology: Cryptocurrency is unregulated, the data processing has high environmental costs, it is too complex.
"Decentralisation and digitising all data in a ledger is now the new phase of the internet and is meeting the same resistant and apathy that previous world changing tech met. We have to acknowledge that the smart phone is only 15 years old and look how it has changed our lives. What if blockchain achieves just half of what the internet and the phone has done for us?," said Adam Grant.
Involving Carl Ronnow and testing the technology on a timber supply chain in 'real-time' has confirmed his belief, that blockchain is a tool, which could prove useful for many of Preferred by Nature's clients.  And Dick Anning from Carl Ronnow will certainly be a strong reference:
"If you mention blockchain today, people are saying what the heck is that? That will likely not be the case in five to ten years. Blockchain, or something very similar, will be a prerequisite to gain access into the marketplace. We like innovation and we have been trying to stay ahead of the curve for many years and, hopefully, by adding a blockchain component to what we offer, our customers will find this beneficial when carrying out their Due Diligence," said Dick Anning.