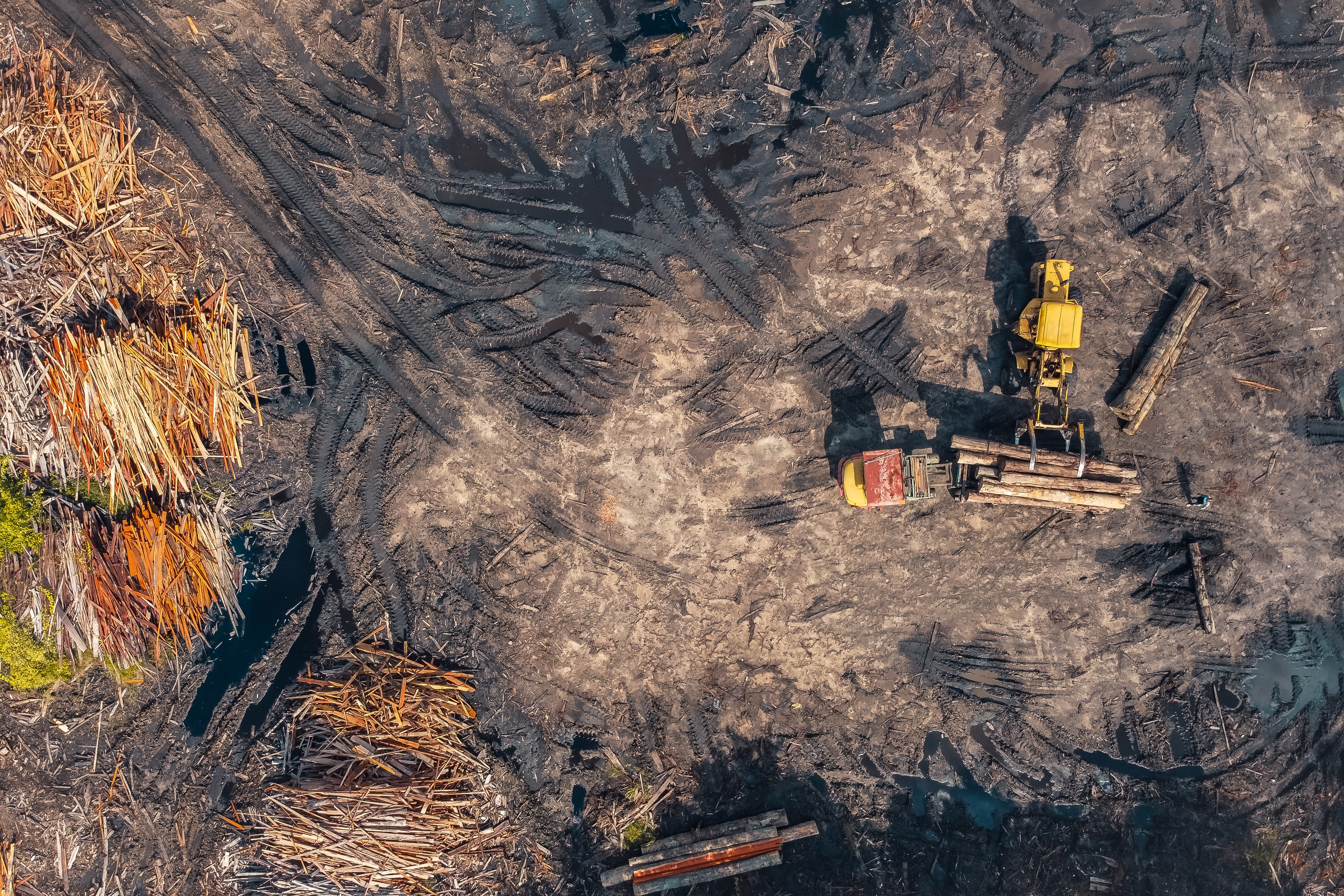 Ukraine's timber industry is marred by illegal logging, bark beetles and corruption. While FSC certificates have been booming in an effort by the forest industry to increase sales to the EU, a fundamental flaw in the auditing system leaves a door wide open for fraud. 
Epidemic corruption, weak due diligence and unwillingness of EU member states to enforce EU Law has released a flood of illegal Ukrainian timber into the EU.  
A scathing report published by UK-based NGO Earthsight in 2018 paints a bleak picture of the Ukranian timber industry, linking major European brands to high volume import of illegal timber from the conflict torn country. 
According to Earthsight's findings some 40 per cent of the timber being such produced by Ukraine's primarily state-owned enterprises is illegally cut, using loopholes as sanitary felling and adding to a trade in illegal Ukrainian timber with a net worth of more than 1 billion Euro a year.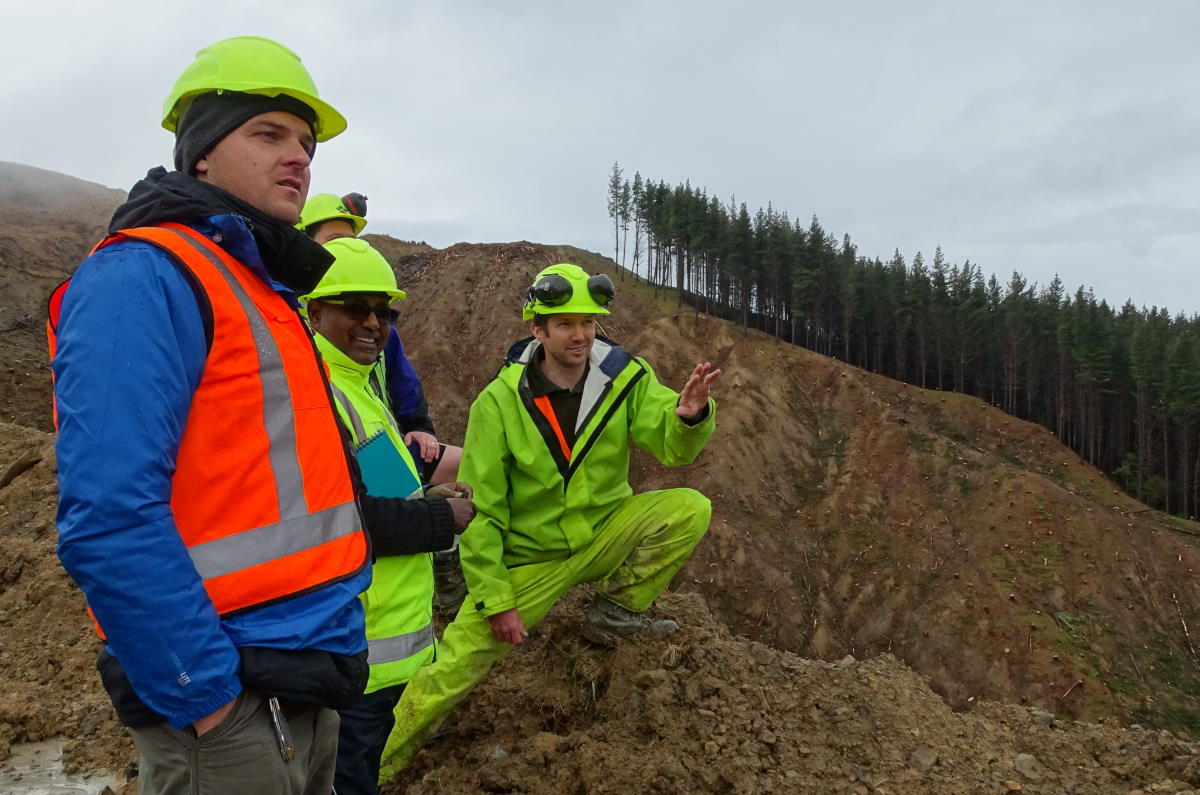 Profitable beetles 
Large forest areas in Central and Eastern Europe are currently heavily infested by bark beetles and diseases spreading across borders. In order to save the healthy trees, cutting down the sick ones and entire forests to create buffer zones is the only cure that really works. 
While sanitary felling is legal, forest managers are widely suspected to be inflating the size of impacted areas to increase the volume of wood they can turn into profit - an issue all too familiar to Justinas Janulaitis, Technical Director and Regional Manager of NEPCon Europe, one of the biggest FSC (Forest Stewardship Council™) certification bodies operating in Ukraine. 
"Sometimes these bark beetles seem to appear out of the blue, perhaps a little too conveniently for the forest owners," said Justinas Janulaitis. 
"But sanitary felling is certainly a valid concern. Forests are heavily affected by bad sanitary conditions and diseases, likely due to climate changes. And to protect the healthy trees, forest managers must be one step ahead," said Justinas Janulaitis. 
During FSC audits, NEPCon auditors analyse all available information about the sanitary state of the forest, check documents regarding sanitary rules and carry out random field visits, where sanitary cuttings are planned or have already been carried out.  
"The discrepancy between what is necessary to cut down preventatively and what is actually being felled, is very hard to document," said Justinas Janulaitis. 
So far, sample testing by NEPCon auditors has failed to deliver any proof of illegal activities related to this type of forest management. Sample testing is a standard auditing tool for certification bodies, but the scope is limited, especially if the client is purposefully hiding illegal activities.  
Prone to corruption 
Illegal use of sanitary felling isn't the only problem facing Ukraine's forests, however. The chainsaws currently decimating unique forest across Ukraine are also fueled by corruption, spreading through the powerful State Forest Resources Agency (SAFR).  
Following the publications of the Earthsight report in 2018, WWF published new data suggesting that every year as much as 1,4 million cubic meters of wood is being felled illegally in the Carpathian Mountains.  
And in November 2018, EU experts issued a Mission Report describing SAFR as "extensively prone to corruption".  
Sam Lawson, Executive Director of Earthsight, believes the level of corruption within Ukraine's forest sector and the lack of independent control with SAFR seriously impacts certification schemes such as FSC.  
"The solutions to the problems seen in Ukraine ultimately lie in Ukraine: Changes to how forestry is managed are needed in order to improve governance and reduce risks of illegality and corruption. For FSC, though tweaks to how it is implemented in Ukraine could improve matters somewhat, we believe that fundamental changes are ultimately needed to FSC's core systems and structure globally to make it fit for purpose in the 21st century. The problems seen with it in Ukraine are not confined to that country," said Sam Lawson. 
Although auditors are skilled at analysing potential fraud, the purpose of their work is not to police the forest industry, Justinas Janulaitis insists, but to assure that the client is conforming to specific standards. 
"We are of course particularly attentive to any signs that the documentation has been tampered with. For instance, we can check that the actual state of the forest corresponds with data in the documents. However, if the whole system is corrupt, it becomes more difficult," said Justinas Janulaitis.  
FSC boom 
Since 2013, Ukraine's forests have been covered in FSC-certificates with the speed of light.  New laws and regulations such as the EU Timber Regulation (EUTR) and the increasing demand for FSC certified wood, has been making it hard for non-certified trade to gain entry to markets within the EU. 
"A market like the United Kingdom is almost impossible to reach without FSC certification or other proof of legality," said Justinas Janulaitis. 
In consequence, the number of forest units certified by NEPCon has grown from 115.000 hectares in 2013 to a staggering 1,9 million hectares in 2019, covering nearly half of Ukraine's four million hectares of FSC certified forest. 
Although the certification boom has no doubt improved Ukranian forestry, certification schemes have their blind spots too.  
In February 2019 seven Ukrainian businesses where stripped of their certificates by FSC, when it was discovered they had been selling off non-certified wood as FSC certified by using a weakness in the FSC Chain of Custody-system.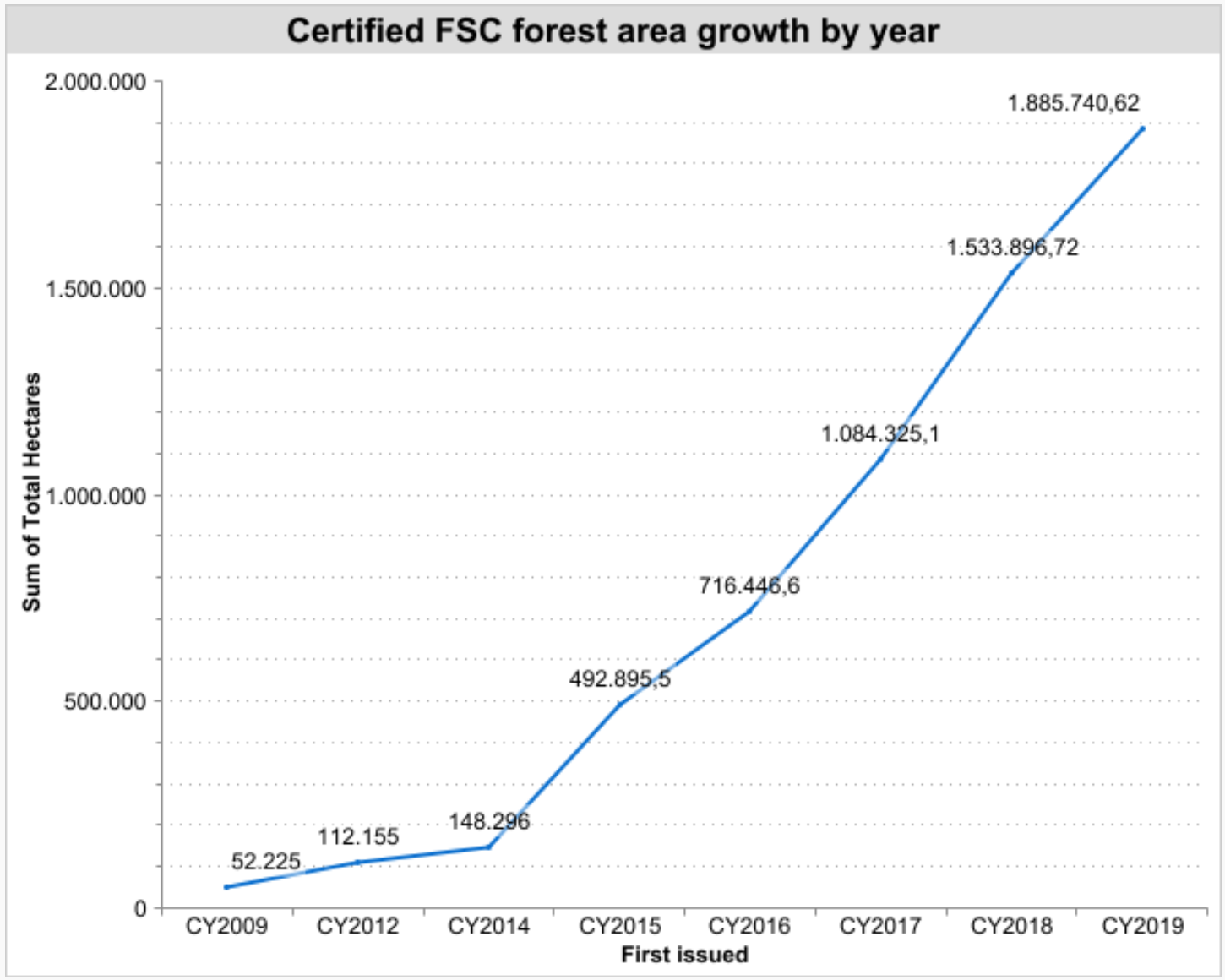 "A massive loophole" 
The FSC tracking system is based on paper control. When auditors visit a timber business, they will check invoices to verify that the purchased volume of certified timber corresponds to the certified material in sales invoice.  
"But if someone wants to commit fraud intentionally, they can do that very easily by making two copies of the sales invoice. One with incorrect information regarding FSC status, which they send to the customer, and another one, without FSC claims, which they show to us," said Justinas Janulaitis. 
FSC has already made several attempts at improving the system, including an online claims platform, but the problem is far from solved.  Today, the only authority with a mandate to check all documents is Assurance Services International (ASI), which is overseeing certification bodies accredited to FSC.
"It's a massive loophole, which is already damaging the credibility of the industry and the whole FSC system. The Chain of Custody system is certainly no Silver Bullet in Ukraine or anywhere else. FSC needs to address this issue. And fast," said Justinas Janulaitis. 
In a written response to this article, FSC International argues that the termination of seven certificates earlier this year proves that "FSC takes swift action on businesses violating its principles."  
In October 2019 Ukraine's Ministry of Energy and Environment pledged to further increase "forest cover and certification of forests in accordance with FSC requirements".  
-------------------------------------------------------------------------------------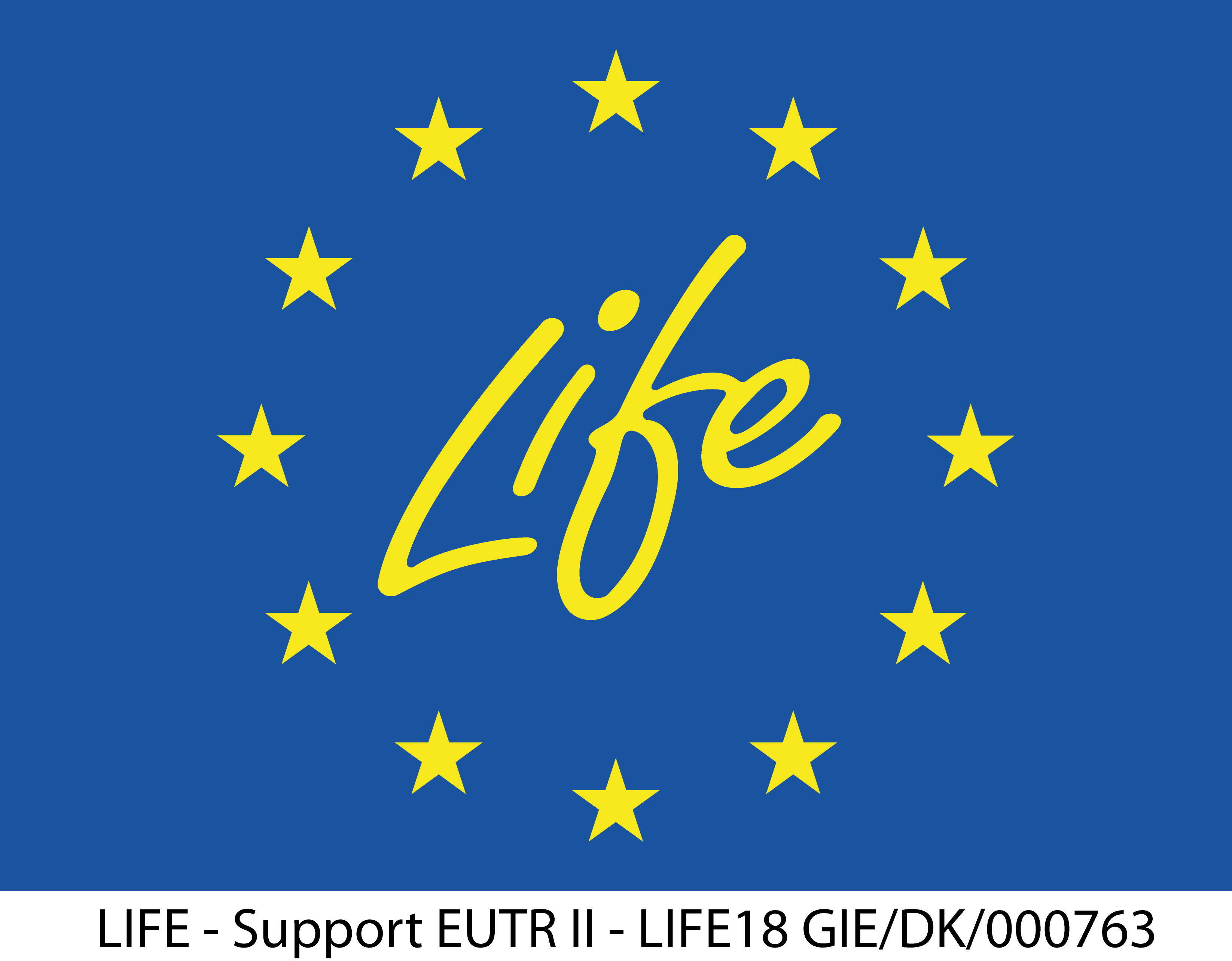 The European Commission (donor) is not responsible for any claims or views presented in this material. The European Commission's support for the production of this publication does not constitute endorsement of the contents which reflect the views only of the authors, and the Commission cannot be held responsible for any use which may be made of information contained therein.