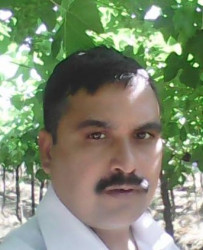 Sharad Sood
ssood@preferredbynature.org
+919111133990
+91 8904182628
sharadsud
Sharad is an Agriculture Specialist for the South Asian region. He functions as a Lead Auditor and Task Manager with a focus on Agriculture services for Preferred by Nature. 
It gives me immense satisfaction and happiness to be a part of Preferred by Nature, a global player focused on sustainability, that has a positive impact on biodiversity, social upliftment, conservation of natural resources and improvement of the Agriculture Sector. It is a great opportunity for me to use my existing skills and achieve new ones while meeting and exceeding the objectives of the organisation.
As an Agriculture Specialist in Preferred by Nature, Sharad focuses on audits including those related to Rainforest Alliance, Sustainable Rice Platform, UEBT and other Agriculture schemes. His other functions include client portfolio management, sales and marketing, quality control, training and supporting regional management with special projects as well as new service development.
Skills at a glance
Agriculture
Operations Management
Auditing/ Certifications
Compliances and liaison
Sales and business development