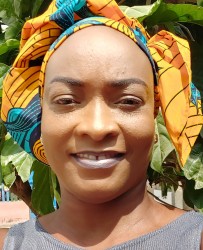 Linda Wendy Dzissah
Accounting/Finance Specialist
ldzissah@preferredbynature.org
+0557 961 754
Maamaga
Linda Wendy Dzissah is responsible for preparing and submitting accounting statements and other financial documents, as well as recording financial transactions in Financial Force.
I have the privilege of working with a global entity that strives to provide high-quality legal and sustainability solutions to a diverse client base whilst leaving behind positive environmental footprints for future generations. 
Linda provides accounting and financial support to all Preferred by Nature legal entities in Africa. She is a highly organised and seasoned accounting and financial specialist, with more than ten (10) years' experience working in diverse financial roles while carrying out a wide range of commercial activities and processes.
Her key competencies include, but not limited to, in-depth understanding of accounting software, managing procurement, maintaining and analysing financial records, conducting financial auditing, preparing and managing budgets, and preparing financial statements.
Linda is also a good communicator with the ability to explain complex information in a comprehensible manner. She is good at decision-making and has a proven track record of consistently meeting and regularly surpassing demanding performance goals.
She joined Preferred by Nature in 2019.
Skills at a glance
Preparing and auditing financial statements

Provides advice on business and tax advisory matters

Master of Business Administration in Accounting and Finance

Languages spoken: English and French