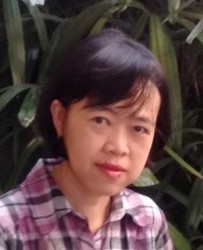 Retno Kurniawati
Chief Accountant Indonesia
rkurniawati@preferredbynature.org
+62 03614723499
+62 08123358216
retno.kurniawati
Retno is responsible for all accounting processes in our Indonesia office, including finance, payroll and taxation.
Preferred by Nature is a non-profit organisation that works for sustainable land use and climate-friendly solutions which means has contribution of continuity for our loving earth to keep green.
Retno began her career in international public accounting firm, Hans Tuanakotta & Mustofa (member of Deloitte Touche Tohmatsu) in Jakarta, Indonesia and she ascended to Semi Senior Auditor.  
Then, she moved to a cigarette manufacturer company in East Java and worked there for almost 5 years while she pursued and completed her Master's degree majoring in Financial Management. 
She has also worked for several accounting service and tax consultant offices in Bali before joining Rainforest Alliance (RA) as an Accountant for the Asia Pacific region. 
She managed all accounting and finance matters, mostly for certification division in RA for 11 years and one month.  
Retno joined Preferred by Nature in October 2018. 
Skills at a glance
Tax

auditing

 

Filling management

 

Magister Management in Finance Management

 

Languages spoken:

Indonesian

and English