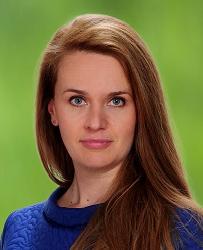 Kinga Sułkowska
Certification Support, Senior Manager
ksulkowska@preferredbynature.org
+48 697 997 937
wojciechowska
As the Manager of Preferred by Nature's office in Poland, Kinga Sułkowska is directing our activities in Poland, Slovakia, the Czech Republic, Germany and the Netherlands.
My ambition is to always take good care of our staff and our clients. Great spirits and collaboration are so important in creating positive change, locally and globally.
Kinga is leading Preferred by Nature's business development and service delivery in the five countries managed by our office in Krakow, Poland. This includes a portfolio of over 500 clients to our FSC, PEFC, and Rainforest Alliance/SAN services. 
She possesses comprehensive background within FSC certification, including as a chain of custody auditor and as our former top FSC Trademark Expert. She has passed Preferred by Nature's FSC Lead Auditor training.
Her educational background is within quality and environmental management systems according to ISO standards. She holds a Master's degree in Quality Management.
Kinga joined Preferred by Nature in 2003.
Skills at a glance
Business development and management
Human Resources management
Service promotion and market development
FSC Chain of Custody lead auditing and report reviews
Spoken languages: Polish and English