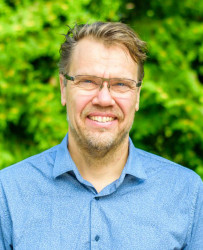 Jan Peter Feil
jfeil@preferredbynature.org
+45 2821 9103
janfeil
Since 2001, Jan Feil leads our international project activities.
I feel privileged to work with great partners from around the world on implementing good projects that really make a difference. 
Jan is in charge of managing our growing project portfolio and high-quality implementation of our projects. He also works with project development and participation in tenders.
With a long career in international project management, Jan is well versed within all parts of the project cycle from development and tendering to execution, quality assurance and evaluation. 
Jan holds a PhD in Tropical Ecology. He has also passed Preferred by Nature's FSC Expert Course. 
He has worked with projects at Preferred by Nature since 2001 and within environmental awareness raising since 1990.
Skills at a glance
Project development, management, reporting, monitoring and quality assurance using a Logical Framework Approach (LFA)
Planning and coordination of Preferred by Nature´s project portfolio
Networking and outreach to partners and donors
Human Resources Management
Event facilitation and training
FSC Chain of Custody auditing
As a biologist, he is specialised on biodiversity, tropical non-timber forest products (NTFPs) and natural resources management.
Languages spoken: Danish, German, English and Spanish
Main countries worked in: Belarus, Cambodia, Costa Rica, Denmark, Ecuador, Estonia, Ghana, Kenya, Lithuania, Malaysia, Russia, Romania, Tanzania, Vietnam, Ukraine.