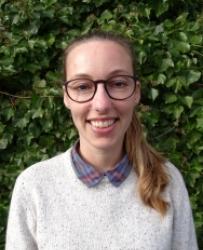 Julie Thirsgaard Hansen
Senior Project Development and Management Specialist
jhansen@preferredbynature.org
+45 3155 2539
juliethirsgaard
Julie's two main work areas in Preferred by Nature are project development and implementation, as well as communication.
I feel fortunate spending my day working for a better integration of sustainability – both in a project and business perspective.
Julie helps implement Preferred by Nature's development strategy by keeping our organisation up to date on current funding trends, and matching funding opportunities with Preferred by Nature's strategic priorities. She works closely with Preferred by Nature´s experts and donors to develop project proposals that meet mission-related objectives for both Preferred by Nature and the donors. At the same time, she's also highly involved in the implementation and execution of project activities. 
Julie has an educational background in CSR & Sustainability and Marketing & International Business, and holds a Master's degree in Corporate Social Responsibility.
Her education and previous experience places her skills primarily within the field of project management, communication and CSR. Through her previous position at FSC Denmark, she has gained insight into sustainable forestry, FSC as a labelling scheme and the process of certification. 
Julie joined Preferred by Nature in 2014.
Skills at a glance
Communication

Project coordination and management

Experience with fundraising, donor reporting, training and management of projects and events

MSc in Corporate Social Responsibility

Countries worked in: Denmark, Germany and UK

Languages: Danish and English