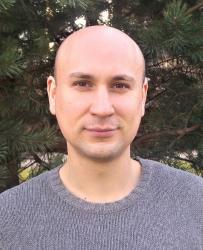 Povilas Misierauskas
Senior Manager, Supply Chains - Europe & Russia
pmisierauskas@preferredbynature.org
+370 601 68781
Pobilas
Povilas works in the Lithuanian Preferred by Nature office as FSC Chain of Custody and Forest Management Lead Auditor.
It's a big honor to be part of Preferred by Nature and I have opportunity contribute to maintain the nature, forests to next generations.
Povilas has been working for Preferred by Nature's Lithuanian office as Certification Manager and is responsible for FSC Chain of Custody and Forest Management assessments and audits.

Previously he taught laboratory work to Forest Ecology faculty dendrology discipline's students Forest Ecology faculty and implemented green areas inventory. He assessed green areas in 22 town and region municipalities. 

Povilas holds Bachelor's degree in Ecology and Environment and Master's in Forest Ecology. He has passed the FSC CoC/CW and FM Lead Auditor courses in January 2014.

He joined Preferred by Nature in 2013.
Skills at a glance
FSC Forest Management lead auditing
FSC Chain of Custody lead auditing
MSc in Forest Ecology
Languages: Lithuanian, English