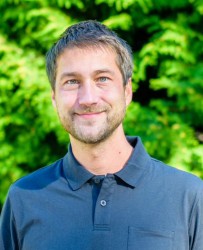 Ondřej Tarabus
Director, Climate Programme
Biomaterials Commodity Lead
otarabus@preferredbynature.org
+420606730382
brundivar
Ondřej is managing our climate division, focusing on carbon footprint services such as Carbon Footprint Management (CFM), Climate Neutral Group (CNG) or different Life Cycle Assessments (LCAs), responsible biomass programme and carbon projects verification and validation.
The focus in Preferred by Nature is on changing things in a positive way whilst revenue making takes a back seat. I very much appreciate the organisation's transparency. It is great to feel part of a team which helps our forest ecosystems to increase their quality.
Ondřej has participated as a lead auditor in several SBP assessments in Latvia, Estonia, Russia, Portugal and Belarus. In addition, Ondrej has also participated in several FSC FM, FSC CoC, PEFC CoC, ISCC certification assessments in the Czech Republic, Slovakia, Italy, Germany, Vietnam, Egypt, Spain, Romania, Bosnia and Herzegovina, and Austria.
Ondřej has completed the lead assessor SBP training course. He is experienced with carbon calculation using standards such as ISO 14 064, Carbon Footprint management or ISCC. He has a background in forestry, water and landscape management. He previously worked as the Project Manager and Technical Expert for the development of SBP regional risk assessments for Latvia, Estonia and Lithuania, and other projects such Biomass Supply Chain Mapping System in Russia and Field-Test of the Draft Dutch Verification Protocol for Sustainable Solid Biomass.
He is also a member of different SBP working groups (secondary feedstock, carbon, mitigation measures for specified risk indicators). He has also worked as a consultant helping to develop the risk-based approach for the Dutch biomass sustainability criteria.
Ondřej has practical experience with verification of biomass sustainability at the energy producer level (UK, Denmark, France) as well as the biomass producer (Baltic countries, Russia, Brazil, Portugal, Germany, France, Canada, Spain, Vietnam). 
Ondřej acts as the Biomaterials Commodity Lead for Preferred by Nature, representing the organisation in all aspects related to the commodity. His role involves advocating and facilitating the widespread adoption of sustainable practices in biomaterials production landscapes and supply chains. 
With extensive experience in the biomaterials sector, Ondřej possesses invaluable expertise and knowledge that provide deep insights into market trends and challenges. He takes the lead in driving our teams' efforts to make positive impacts, shape market practices and establish partnerships aimed at transforming the biomaterials sector at various levels.
He joined Preferred by Nature in 2013. 
Skills at a glance
Biofuels certification
FSC Forest Management auditing
FSC and PEFC Chain of Custody lead auditing
Project development and implementation
FSC trademark service
Wood industry experience
Languages spoken: Czech, English and Spanish
Countries worked in: Austria, Bosnia and Herzegovina, Colombia, Czech Republic, Croatia, Egypt, Germany, Italy, Peru, Romania, Serbia, Slovakia, Slovenia, Spain, Latvia, Belarus, Russia, Estonia, Portugal, the Netherlands, Vietnam.