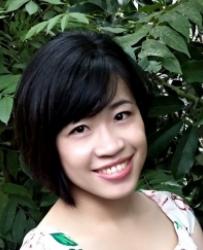 Anh Thi Ngoc Luu
Senior Manager, Communications
aluu@preferredbynature.org
(+84) 904 372 129
logavn
Anh oversees external and internal communications across the organisation.
Committed to enhancing the impacts of sustainability work through communications, I enjoy piecing together the jigsaw of visual communications and technical content for products that catch the eye and engage the mind.
Anh is engaged in both development of strategic plans and day-to-day tactical execution of communications at Preferred by Nature.
She joined Preferred by Nature after years working as a communications professional in various topics such as forestry, wildlife protection, biodiversity conservation, climate change, volunteerism and social entrepreneurship. She is familiar with non-profit communications in several NGOs, development projects, the UN, and leading communications in climate change projects up to 26 million USD. 
As a passionate advocate for volunteerism for development, Anh has been a long-time volunteer herself. She has managed a number of onsite and online projects, particularly in communications, with multi-nationality volunteer teams. 
Anh has passed the Preferred by Nature's LegalSource Lead Auditor and FSC Expert courses. 
She joined Preferred by Nature in 2015.
Skills at a glance
Strategic communications
Creative content and publication
Web management and social media
Corporate communications including brand building and management
Media relations
Event management
BSc (Hons) in Environmental Science
Language: Vietnamese, English