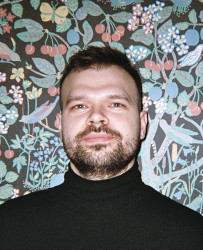 Igor Miilvee
imiilvee@preferredbynature.org
+372 7 380 723
Igor upholds Preferred by Nature's mission to support better land management and business practices that benefit people, nature, and the climate, and contribute to identifying, pursuing, and implementing opportunities where Preferred by Nature can have a nature positive influence on industries that rely on natural resources.
Preferred by Nature is a perfect spot for a dedicated ecologist with a passion for understanding the environmental impact of various industries on the ecosystems and the ecosystem services we depend on.
Igor supports the provision of the Forest Stewardship CouncilTM (FSCTM) Chain of Custody (CoC), FSC Controlled Wood (CW), PEFC Chain of Custody (CoC) and Sustainable Biomass Program (SBP) certification audits, as well as delivering EU Deforestation Regulation due diligence services.
He also provides certification and support services to a portfolio of clients in the Estonian timber sector and beyond.
Skills at a glance
BSc in Ecology and biodiversity conservation
MSc in Molecular ecology
Data analysis
Project management
Speaks Estonian, English, Russian and French