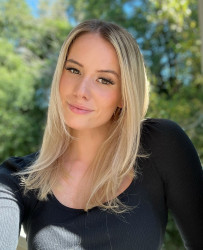 Rory James
Supply Chains, Coordinator
rjames@preferredbynature.org
(631)617-7088
Rorymay59@gmail.com
As a Supply Chains Coordinator, Rory is involved in task managing and providing support to on the ground auditors. 
Having previous experience in the Wood Products industry has opened my eyes to the efforts and issues of sustainability. Working with Preferred by Nature, there is more focus on sustainability rather than profitability.
Rory provides assistance in task managing, including but not limited to preparing budgets and reviews. She is currently in the process of auditor training. Following that, Rory will be involved in the preparation and scheduling of Chain of Custody audits.
Skills at a glance
Bachelors of Science 
2 Years in Wood Products Industry 
Member of International Wood Products Association 
Certification in Supply Chain Mapping