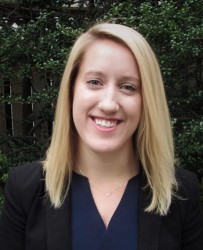 Jennifer Mleczko
jmleczko@preferredbynature.org
jennifer.mleczko
Jennifer is responsible for providing support to a portfolio of various certification programmes in the United States and Canada such, as Rainforest Alliance and others.
The current environmental and climate crisis is one of the biggest challenges of our lifetime, and it's a privilege to work for an organisation that is tackling that challenge in very real and tangible ways. As someone who is passionate about sustainable agriculture, I love getting to work every day with businesses and partners that strive to make our food systems work better for people, nature and the planet.
Jennifer supports the successful operation and development of agricultural certification services in North America. She manages the certification process for clients, which includes conducting audits against Preferred by Nature's approved agriculture certification standards. 
She began her career in sustainable agriculture and development at the World Bank as a consultant and agricultural analyst. She also worked for the American National Standards Institute (ANSI) as a Program Administrator. Jennifer holds a Bachelors in Natural Resources and Environmental Science from the University of Illinois Champaign-Urbana, and a Dual Masters in Natural Resources and Sustainable Development. 
 
Skills at a glance
Rainforest Alliance Farm and Supply Chain Auditor
BSc in Natural Resources and Environmental Science
Dual M.A. in Natural Resources and Sustainable Development/ International Affairs
Languages Spoken: English, Polish