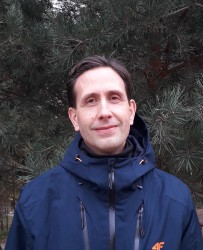 Konrad Szubarczyk
kszubarczyk@preferredbynature.org
+48 607 246 288
Konrad is a Preferred by Nature Supply Chain Specialist, based in Poland. His role centres on assisting the Polish office in various tasks involving supply chain certification and auditing. 
I believe that natural resources should be used in a sustainable manner. I am glad that as a member of the Preferred by Nature team, I will be able to contribute to this.
As part of the Preferred by Nature team, Konrad is responsible for planning and conducting Forest Stewardship CouncilTM (FSCTM) Chain of Custody audits for our clients in Poland. 
Konrad joined Preferred by Nature in 2021. 
Skills at a glance
18 years work experience in the wood industry
8 years work experience as a H&S inspector in a sawmill
MSc Eng degree in Forestry with major in Forest Management
Proficient in Polish and English