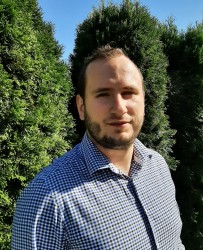 Rafał Sawicki
rsawicki@preferredbynature.org
+48 603 416 700
As part of the Preferred by Nature team, Rafał is a Supply Chain Specialist based in Poland. 
I am excited to be a part of an organisation whose mission is to invent and adopt more sustainable ways of living. It's time for all of us to change our behaviour to pass on the Earth to coming generations in good shape.
Rafał's main responsibility will be managing, conducting and administrating FSC/PEFC CoC audits in Poland according to the agreed plan.
In terms of educational experience, Rafał holds a Bachelor's degree in Forestry studies (Forestry Engineer). He had graduated from the University of Warmia and Mazury in Olsztyn. Upon completion of his studies, Rafał started his professional career in the Polish State Forests, where he gained experience in work in the field and office.
Following that, Rafał worked for almost 3 years as a Process Specialist in the financial sector.
Rafał joined Preferred by Nature in 2021. 
Skills at a glance
3.5 years' work experience in the forestry industry including internships
3 years' work experience in audit
Bachelor's degree in Forestry studies (Forestry Engineer)
Proficient in Polish and English
Certificate of wood sorter