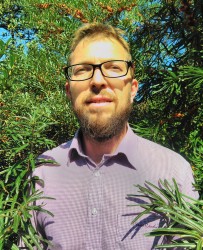 Luboš Nobilis
lnobilis@preferredbynature.org
nobilis.lubos
Luboš Nobilis is our carbon footprint auditor. His focus is environmental analysis using Life Cycle Assessment tools (LCA, Carbon and Water Footprint, Environmental Product Declaration).
Environmental protection and sustainable development are possible only with the use of accurate and correctly interpreted data and information. LCA-based tools such as the carbon footprint provide such data and information. With the help of these tools, I want to help clients improve the environmental profile of their organisations and products. I am happy to be a member of a team that strives to preserve our beautiful Earth for future generations.
Luboš has worked with LCA tools since 2008. During that time, he has prepared several dozens comparative studies of LCA according to ISO 14040 and 14044, carbon and water footprints, the purpose of which was the environmental and economic optimisation of products and operations. A significant part of LCA studies has been used to process Environmental Product Declarations according to ISO 14025 and 15068, for building products. 
Luboš has experience with carbon footprint calculation according to ISO 14064 and 14067, GHG Protocol and PAS 2060 and with management systems according to ISO 9001, 14001 and OHSAS 18001 (ISO 45001), including its auditing.
Luboš participates in the solution of national and international R&D projects in the field of renewable energy sources, waste management and sustainable agriculture.
 
Skills at a glance
LCA tools experience – LCA, carbon and water footprint, PEF, OEF
LCA SW SimaPro – using since 2010
ISO 9001, 14001 auditor
Project development and implementation
Participation in international projects: Horizon 2020, INTERREG Danube, Entrepreneurship and Innovation Programme (EIP), Interreg IVC
Opponent of national R&D programmes and projects (technology Agency of the Czech Republic)
Proficient in Czech, English
Environmental sciences and engineering MSc degree
Countries worked in: Czech Republic, Slovakia, Russia