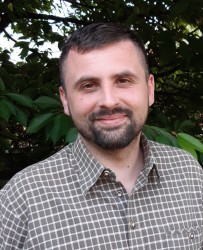 Jakub Wicher
jwicher@preferredbynature.org
+48 603 665 495
Jakub Wicher PbN
Jakub is a Forest Stewardship CouncilTM (FSCTM) Chain of Custody Auditor in Poland.
I am happy to start a new chapter of my career with Preferred by Nature. The mission of the organisation makes a great contribution to sustainable development, and I am glad to become a part of it.
Jakub's main responsibility in Preferred by Nature is to plan and conduct FSC Chain of Custody (CoC) audits for our portfolio of clients in Poland.
Jakub holds a B.Eng. degree in Forest Management and a postgraduate diploma in Nature Protection from the University of Agriculture in Cracow as well as M.Sc. in Management. He started his professional career in the Polish State Forests, where he gained experience in practical forest work, process management, planning and administration.
Later, he ran his own business, advising, planning and supervising forestry works for private sector companies. He also actively volunteers in several NGOs.
Skills at a glance
Experienced in all three-sectors – public, private and non-governmental
MSc. in Management with major in Psychology and Human Capital Management 
B.Eng. in Forestry with major in Forest Management
Postgraduate studies in nature preservation
Certificate of wood sorter
Proficient in Polish, English