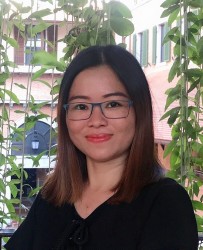 Nguyen Thi Nha Nhi
Senior Accounting Manager
nnguyen@preferredbynature.org
+84 9790 01773
Nhanhi.nt
Nhi is responsible for bookkeeping Preferred by Nature's financial data.
Initially, I was curious about the organisation's abbreviation. It stands for Nature, Ecology and People, the three elements with the biggest impact on our Mother Earth. I am inspired by the people here who are not only working for but driven by sustainability. I am pleased to contribute every day to Preferred by Nature's long-term potential.
Nhi prepares financial statements for Preferred by Nature. Occasionally, she also provides support for projects in Vietnam.
Nhi started her career as an internal audit assistant for a building material manufacturer. As she wanted to expand her knowledge of different industries, Nhi ventured into accounting firm, KPMG. In this role, she was responsible for reviewing companies' financial statements.
Subsequently, she took a different role as a Credit Controller in a bank. In this role, she learned about the financial health of a company the bank's perspective.  
Nhi graduated from the Foreign Trade University. She has also obtained a Master Degree in Business Administration from the University of Northampton.
Nhi joined Preferred by Nature in 2019.
Skills at a glance
Financial Audit experience 

Languages spoken: Vietnamese and English