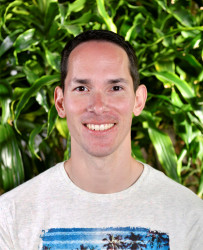 James Hallworth
jhallworth@preferredbynature.org
+1 (249) 358-9844
James.hallworth1
James is responsible for overseeing the Forest Stewardship Council Forest Management and Chain of Custody certification activities for a subset of Preferred by Nature´s Canadian clients.
Sustainable land use is a challenge that affects us all globally. Working with our clients allows me the opportunity to share my expertise in forest management while seeing the diverse range of measures organizations use to implement sustainable management practices.
James is a Forestry Specialist with Preferred by Nature and a Registered Professional Forester in Ontario with over 8 years of experience in forest and resource management. James has been with Preferred by Nature since 2020, having completed ISO 14001:2015 and FSC/SFI FM/CoC/CW lead auditor courses.
James has conducted over 50 audits to date for Canada, USA and UK regions. Responsibilities include managing a portfolio of clients across Canada regarding FM and CW/CoC certification, technical input for tailored projects and SFI forest management technical lead.
After his Master's degree in Environmental Assessment, James has worked in a variety of positions within the forestry and environmental sectors. Past work experiences include the development and implementation of forest management plans as a district forester for the Ministry of Natural Resources and Forestry in Northern Ontario, forest resource inventory, timber cruising and plan development within Ontario, in addition to implementing several conservation projects globally including within the UK, China, India and the USA.
Skills at a glance
Forest management and terrestrial ecosystems expertise

Forest Stewardship Council Forest Management and Chain of Custody auditor

Master of Arts in Environmental Impact Assessment and Management, Bachelor of Science (Hons) in Biology

Language spoken: English