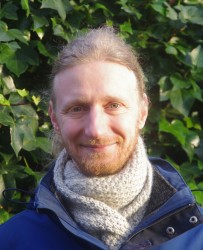 Joris Bens
jbens@preferredbynature.org
+31 612479316
Joris.bens
Joris is mainly responsible for Chain of Custody auditing of companies within Preferred by Nature's FSC and PEFC certification schemes in the Netherlands and for Climate Neutral Group (CNG) audits.
I love hiking in forests and I appreciate timber as a sustainable building material. I believe that my work with timber certification makes a contribution to promoting and improving sustainable forest management, so we all can keep enjoying the forests around us.
Joris has experience with FSC and PEFC Chain of Custody and Forest Management certification with from his earlier career in the Netherlands and Suriname, where he worked with sourcing sustainable timber from South America and with sustainable forest management.
Joris began his career as a forest manager in Suriname implementing new measures in the field to obtain FSC Forest Management certification for the forestry concession. Thereafter, he was responsible for buying, checking and exporting timber from South America, while carrying out due diligence on the Chain of Custody of the suppliers.
Joris has a Master of Science in Sustainable Tropical Forestry from the University of Copenhagen and AgroParisTech.
Joris joined Preferred by Nature in 2020.
Skills at a glance
FSC and PEFC Chain of Custody auditing

Climate Neutral Group (

CNG) auditing

Sustainable forest management expertise 

Master of Science in Sustainable Tropical Forestry

Languages spoken: Dutch, English, French and Danish