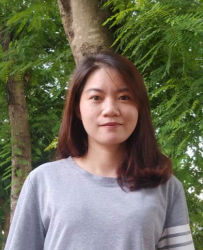 Nguyen Thi Tuyet Mai
Senior Accounting Manager
tmai@preferredbynature.org
+84 942 570 177
Ranmorie_89
Mai's main responsibilities are to prepare bookkeeping documents, record financial transactions in Preferred by Nature's finance system, communicate with relevant internal and external parties, as well as to assist in the preparation and submission of various accounting and financial reports.
I love our Earth and always think that protecting the environment is very important. I'm happy to be a part of an international environmental, non-profit organisation like Preferred by Nature where it has good solutions for safeguarding our natural resources and tackling climate change.
Mai has over seven years of experience in the accounting industry. Prior to joining Preferred by Nature, she worked for a Japanese company for six years, which has equipped her professional knowledge, cautiousness, time management skill and to always keep a positive attitude when faced with challenges. Mai graduated from Vietnam Commerce of University with a Bachelor's Degree in Audit and Accounting.
Mai joined Preferred by Nature in Aug 2019.
Skills at a glance
Financial accounting

Languages spoken: Vietnamese and English