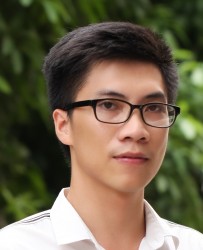 Thao Xuan Le
thaole@preferredbynature.org
+84 382 116 063
thaonimm
Thao is primarily responsible for performing various types of audits in relation to agriculture farm certification services in Vietnam. He is also tasked with maintaining clients communication.
Sustainable agricultural practices are intended to protect the environment, improve livelihoods, and maintain and improve soil fertility. I am proud to be a member of Preferred by Nature to fulfil this mission.
Thao also acts as a representative of Preferred by Nature with agriculture stakeholders. He is in charge of promoting Preferred by Nature's public image and reputation.
Thao began his career in the National Institute of Medicinal Materials in Vietnam. He was certified as an internal inspector according to Good Agricultural and Collection Practice 2003 standard for medicinal plants. He has experience conducting audits for the Rainforest Alliance Sustainable Agriculture Certification for tea, coffee and pepper in Vietnam.
Thao has a Bachelor of Science and Master of Science in Crop Science from the Vietnam National University of Agriculture. He has passed the training course for Rainforest Alliance Sustainable Agriculture Certification Auditor Course in Bali, Indonesia in August 2018.
Thao joined Preferred by Nature in September 2019.
Skills at a glance
Rainforest Alliance Sustainable Agriculture Standard Farm auditing

Master of Science in Crop Science

Languages spoken: Vietnamese and English