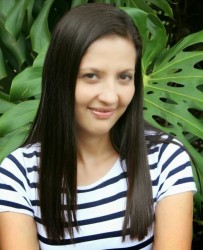 Elizabeth Rojas Solís
erojas@preferredbynature.org
+506 7004-4670
elizabeth.rojas2
Elizabeth is the main contact person for farmers and companies in Mesoamerica in regards to the sustainable agriculture certification programme.
I am proud to be part of an international organisation, working together for a better world for future generations.
Elizabeth manages client portfolios across Mesoamerica: Costa Rica, Panamá, Nicaragua, Dominican Republic, Belize and Jamaica. She is responsible for planning and scheduling audits managed by Preferred by Nature office in Costa Rica.
She also coordinates with clients and auditors to plan and conduct audits, prepares budget proposals, invoices, contracts and performs other financial accounting activities. Elizabeth also manages payments to suppliers and performs administrative tasks.
She is also in-charge of maintaining certification databases in Salesforce and SAS.
Elizabeth joined Preferred by Nature in October 2018.
Skills at a glance
Certification administration for Agriculture Services

Coordinating and planning audit activities

Client support services

Hands-on administrator experience with Salesforce

Excellent interpersonal communication skills, creative, proactive, meticulous and attentive to detail

Languages spoken: English and Spanish