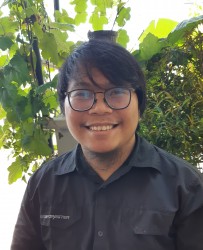 Pratama Bagus Kurniaji
pkurniaji@preferredbynature.org
+62 361 472 3499
Pratama is responsible for forestry certification and verification services in the Asia-Pacific, from inquiry to certificate issuance.
Forest certification makes the strongest push on the forestry industry toward sustainable management. Working with Preferred by Nature, as a mission-oriented entity with its own global policy that also incorporates local custom, is the best combination.
He provides clients with information related to certification, fee quote and proposal. Pratama also carries out audit and reviews report.   
Skills at a glance
FSC FM auditing

RA SAS auditing

VLC auditing

Bachelor's degree in Forestry, major in Forest Conservation

Languages spoken: Indonesian, Javanese & English