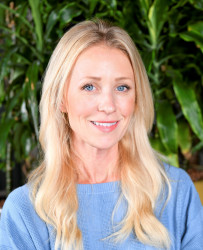 Linsey Burns
Regional HR Specialist, US & Canada
lburns@preferredbynature.org
+1 802-434-3420
Linsey provides regional day-to-day HR support across US and Canada and is part of the global HR team.
I enjoy working for a diverse organisation and being amongst colleagues from all over the world who are environmentally conscious and share similar beliefs and values in ensuring the sustainability of our environment.
Linsey is responsible for all HR related activities within her region which includes full-cycle recruiting, compensation, benefit administration, employee relations and legal compliance. She is a member of the global HR team and delivers on strategic human resources initiatives and policies.  
Linsey has a Bachelor of Science in Hospitality Management from the University of Central Florida.
She joined Preferred by Nature in 2018.
Skills at a glance
Human Resource Management

BS in Hospitality Management

Language spoken: English