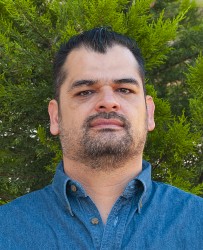 Daniel Valdez
dvaldez@preferredbynature.org
+(618) 817 20 50
+(322) 121 59 38
dvaldezr
Daniel keeps track of FSC forest management and chain of custody clients in Mexico, activities include planning an audit, monitoring and reviewing reports before sending it for authorization.
Preferred by Nature gives me an opportunity to contribute to promoting sustainable forest management in my country's forests, in addition to working with people who share the same interest.
Daniel studied at the Universidad Autónoma Chapingo (UACH) in Mexico, where he obtained a degree in Forestry Engineering in 2000. He has 16 years of experience in forestry.
Previously, he worked for APROFOR SC, a company that advises on ejidos (an area of communal lands used for agriculture and forest management), and small owners about the management and protection of their natural resources.
Daniel joined Preferred by Nature in 2018.  
Skills at a glance
FSC Chain of Custody auditing

FSC Forest Management auditing 

Languages spoken: English and Spanish