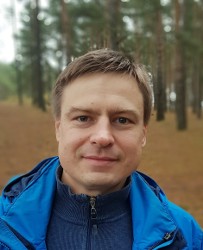 Marius Kavaliauskas
mkavaliauskas@preferredbynature.org
+37065638492
Marius Kavaliauskas (Kaunas)
Marius' main area of responsibility is to manage, conduct and administrate FSC and PEFC Chain of Custody audits in Lithuania.
The timber industry is a key factor for the development of the forest sector. In the context of industry's increasing role from an economic point of view, in parallel, the responsibility is growing for environmental and social values. Preferred by Nature is working on balancing all these values for a sustainable future, and I am happy to be a part of it.
Marius studied forestry at Aleksandras Stulginskis University (ASU) in Lithuania and at Joensuu University in Finland.
Before joining Preferred by Nature, Marius lectured at the ASU on the topics of forest management, policy and law. He also has industry experience, having held a managerial role in a timber processing company.
Marius joined Preferred by Nature in 2018.
Skills at a glance
FSC and PEFC Chain of Custody auditing

Languages spoken: Lithuanian and English