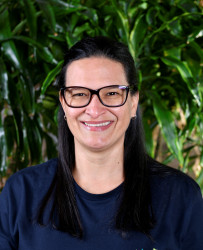 Karol Esquivel Z.
Certification Support Specialist
kesquivel@preferredbynature.org
+506 7279-7504
karol_esquivel
Karol is responsible for the data integrity of Preferred by Nature's certification and verification services in the internal Salesforce database; provides support for agriculture certification services. 
Constantly, we have opportunities for learning, even better when our daily work contributes to a better planet working together with committed producers, which uphold Preferred by Nature´s mission to support better land management and business practices that benefit people and their communities.  
Karol provides administrative support for current agriculture certification services and other new emerging services. Her tasks include issuing certificates, maintaining certification databases, and supporting Rainforest Alliance Sustainable Agriculture Chain of Custody process.
Karol joined Preferred by Nature in 2018.
Skills at a glance
SAS Certification administration

Verification services administration

Initiative, motivation, detail oriented, reliable, strong attention to detail

Languages: Spanish and English