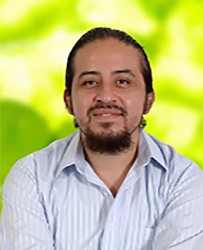 David Perez
dperez@preferredbynature.org
david.perez.tech
David is in charge of supporting and maintaining our IT infrastructure. He also helps to find and implement solutions to computer problems. 
A great working environment and getting to work with driven people from all over the world that are focused on a goal, make Preferred by Nature a worthwhile experience.
David joined Preferred by Nature after working in the IT industry for several years with international companies. He is experienced in the application tools used by the industry to ensure a smooth-running organisation.  
He has education in IT Computer Science and Server Support. 
David joined Preferred by Nature in 2018 
Skills at a glance
Windows server and computer hardware certifications 
Solutions to hardware and software problems 

Languages spoken: English and Spanish