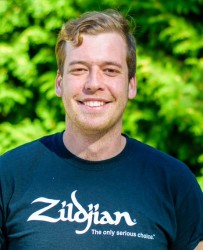 Edgars Baranovs
ebaranovs@preferredbynature.org
+371 29 710 808
Edgars Baranovs NEPCon
Edgars is FSC Chain of Custody Auditor in our Latvian office.
Since childhood, I have always been interested in nature. As I grew up, I understood that I want to focus my life on environmental issues. I believe that every small step towards harmony between nature and people makes this world a better place. In my opinion, as a staff member of Preferred by Nature I can take these steps daily.
Edgar's main responsibility is to plan and conduct FSC Chain of Custody (CoC) audits for our clients in Latvia.
Edgars began his career in the National Forest Service of Latvia, working as a district forester. He has a Bachelor's degree in Forest Science from Latvia University of Agriculture and a Master's degree in Environmental Sciences from the University of Latvia.
Edgars joined Preferred by Nature in 2018.
Skills at a glance
All kinds of forest measuring, including tree dimension estimation, working with GPS devices, mapping of forest land

Bc.silv. in Forest Science

Mg.nat.sc in Environmental Sciences

Languages spoken: Latvian, English, Russian