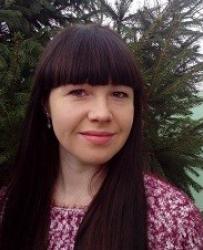 Oksana Hrytsyshyn
ovorona@preferredbynature.org
+380688851421
okvorona@ukr.net
Oksana assists the Ukrainian and Belarussian team in administrative tasks, client communication, customer service and documentation.
One of my desires is to learn to live in harmony with nature. I hope to achieve this by working with Preferred by Nature.
Oksana works as an Office Assistant at our Ukrainian office.
Oksana graduated Ukrainian National Forestry University in 2014 with a Bachelor Degree in Forestry and Landscaping.
In 2015-2016, Oksana attended the Ukrainian National Forestry University where she gained the Master's Degree in Economics of Environmental and Natural Resources.
Oksana joined Preferred by Nature in 2016.
Skills at a glance
Office administration
Client support
MA in Environmental and Natural Resource Management
Languages spoken: Ukrainian, Russian, English