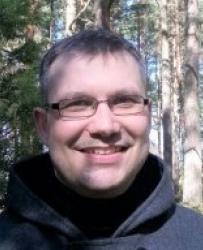 Denis Ezhov
Administration Manager, Russia
dezhov@preferredbynature.org
+79118751027
+79118751027
Denis Ezhov
Denis is Office administrator director who supports coordination and execution of certification services in Russian Office. He is based in Saint Petersburg.
My motivation for working with Preferred by Nature is to contribute to sustainable development, apply my knowledge and experience and have some professional and personal growth. I hope my knowledge and experience will help to strengthen and support our Russian team to serve our growing portfolio of clients.
Denis's main tasks are day-to-day oversight, coordination and administration of our (certification) clients in the Russian Federation. He is directly involved in all administrative aspects of client service provision including responding to enquiries, scheduling and arranging travels and audits, and preparing all documentation as required in advance to the audit/client visits.
Denis is a highly motivated and experienced person with excellent admin skills, e.g. proposal preparation, budget drafting, contract preparation, payment monitoring, report writing, and databases maintenance. 
His career started in association of small and medium-sized enterprises of the timber industry in the Arkhangelsk region. Denis has a large working experience in forest industry on administrative position. He worked in a logging company, which was a part of a public Swedish company. Denis feels respectful towards Preferred by Nature's cultural traditions and he is eager to learn more about them and share our corporative culture as well.
Denis has two degrees in English philology and in management.
Denis joined Preferred by Nature in 2017.
Skills at a glance
13+ years of work experience within office administration.
Prepare and send audit notifications, liaise with clients before and after the audit to confirm details about certificate scope and book dates, prepare and send audit plans, plan routes and travels for auditors, prepare information for auditors, issue requests for invoices, enter expenses and other information as required into our database, check contractors' invoices, follow-up on timely and compliant completion of audits.
Support and assist in entering technical information in IT system.
Support the coordination and execution of certification services including creating service contracts and notifications, logistical planning, supporting auditors and consultants.
Trademark approvals for clients according to prescribed guidelines.
Possess a high level of self-discipline, an ability to organise and manage time, as well as making independent decisions. 
Believe in Preferred by Nature´s mission and vision.