The Sourcing Hub sponsorship is for any organisation who wishes to make a contribution to the Sourcing Hub which is greater than 5,000 EUR (or the equivalent).
You can choose to become a gold, silver or bronze sponsor, depending on your level of commitment. Any donations below 5,000 EUR will make you a Friend of the Sourcing Hub
Sponsorship of the Hub will allow you to: 
Demonstrate the value of a partnership to the companies you approach 
Help to ensure the Sourcing Hub continues to remain available as a free tool for those who wish to implement responsible sourcing of commodities
Recognition for your brand recognition from thousands of users per month 
Be seen as a green leader in your industry
Sponsorship of the Sourcing Hub helps responsible companies gain recognition for their support of ensuring that information about responsible sourcing of agro-commodities remains a free and open tool for all global stakeholders to use.
You can see below the details and benefits of the various types of sponsorship. 
Please use the form at the bottom of the page to let us know that you are interested.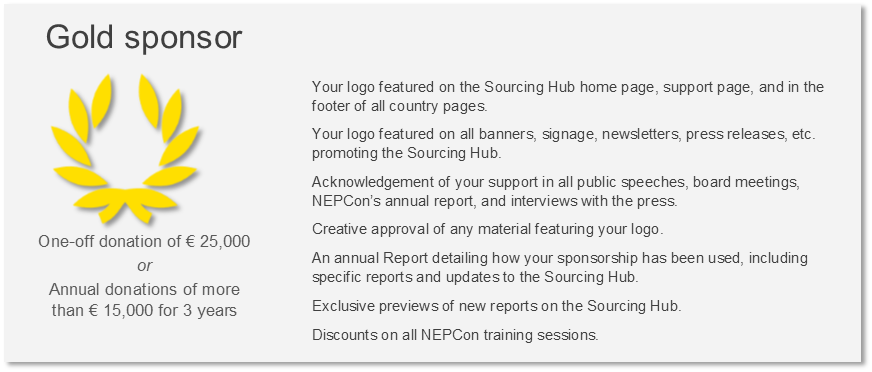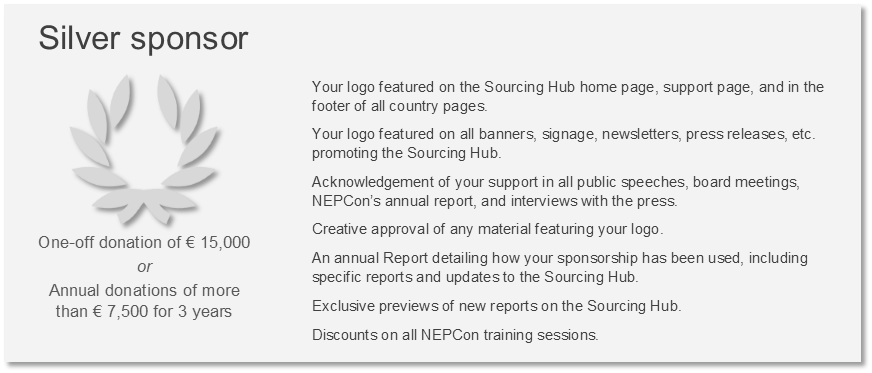 Fill the form below to indicate your interest in supporting the continued work and improvement of the Sourcing Hub.